Uploading Individual Documents
This article describes how you can upload individual documents directly to your employees' Personio accounts.
Uploading individual documents
Navigate to the employee profile you wish to upload a template to. Next, open the Documents tab and click on Upload document.

First, select the category which the document is to be uploaded to, then enter a document name and date, and select a file. You can add an optional comment if you wish. Click on Upload to finalise the process.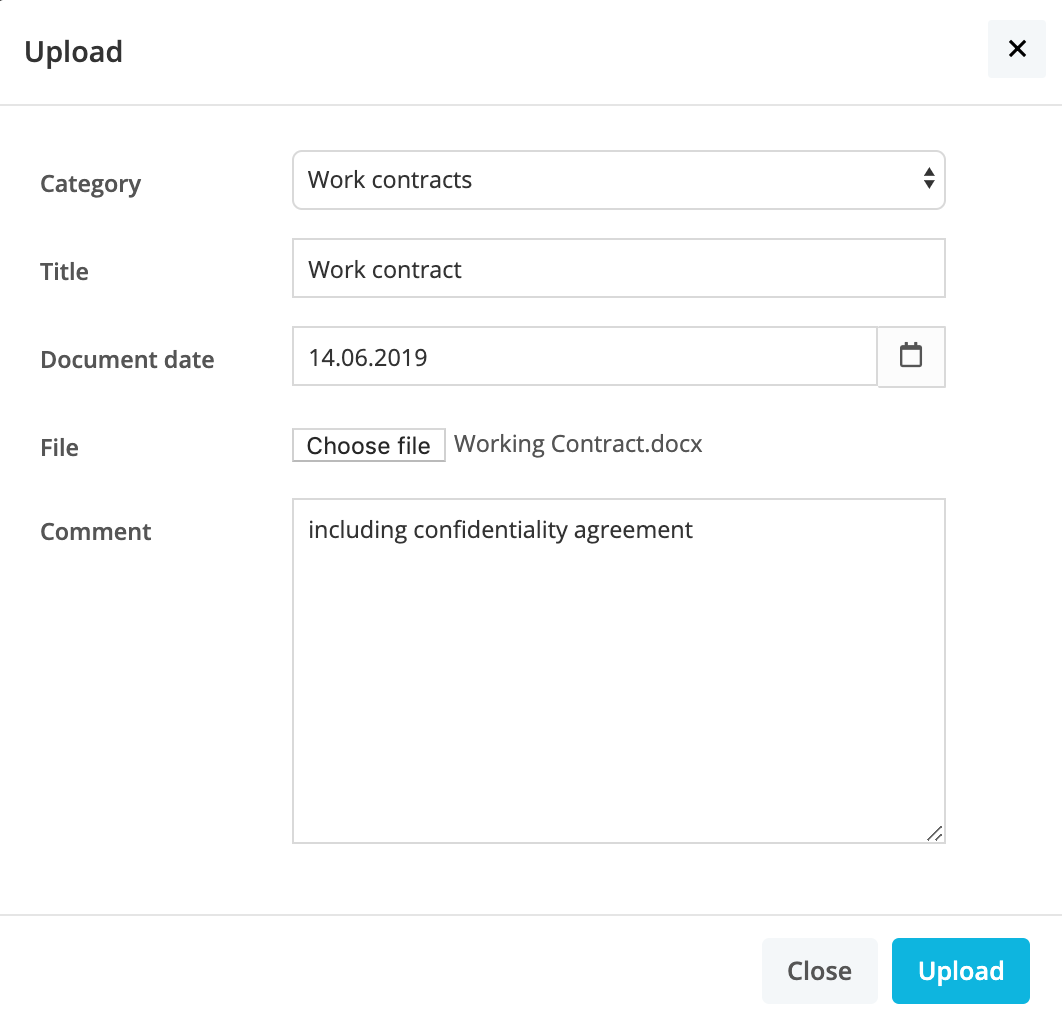 Editing Documents
The document is then generated under the relevant category. You have the following options:
Click on the document name to have a preview displayed.

Click on the small blue pencil icon to edit the document category, title, date or comments.

Download the document.

Delete the document.

Additional information is displayed about the size and creation date of the file.
Can't find what you're looking for?
We are happy to help you! Just write us a message with your questions and we will get back to you as soon as possible.
Submit a request