This article explains how to set up interview types that you would like to have available in Personio. In addition, Personio allows you to send calendar invitations to all internal participants of an interview directly from your account.
Similar to recruitment stages, you can create any number of interview types in Personio. Go to Settings > Recruiting > Interviews > Interview types and add all types of interviews that you would like to schedule in Personio. Click on Edit to change the sort order for your interview types.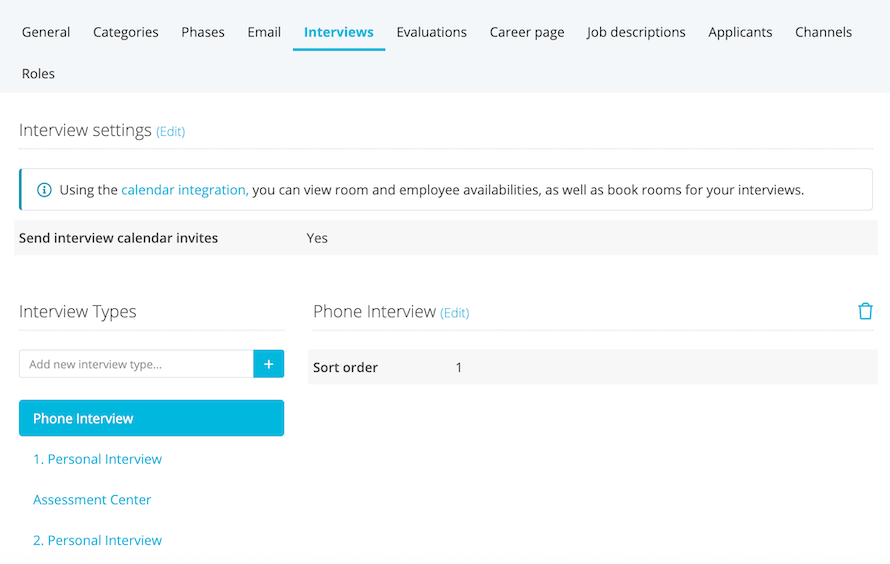 Go to Settings > Recruiting > Interviews > Interview settings to define whether internal employees who will participate in interviews will also be sent email invitations in addition to Personio creating relevant calendar entries.
Since invitations for interviews with candidates contain the candidate's personal data, the calendar appointment is, by default, set to unavailable and no further details are displayed. Set the appointment in your own email account to public so that your colleagues can see it.
Read this article to learn how to plan and manage candidate interviews.