Finalizing Account Setup: Inviting Employees to Personio
You are now almost finished and have completed all the necessary setup steps for your Personio account. For another overview on how to get started, please click here.
Now all that is missing is access for your employees so that they can also use Personio. There are several ways that you can invite your employees to Personio.
Invite Individual Employees
You can invite individual employees to Personio by email via Employee profile > Manage account. Simply click on Create login and send invitation email.

Invite Specific Groups of Employees
It may make sense to first invite a representative selection of employees to Personio before giving all your employees access. For example, you could invite managers to test your settings and critically review the software. Then, once all employees have been invited, they would be in a position to pass on their knowledge of Personio to the rest of the workforce.
Invite a specific selection of employees to Personio by first navigating to Employees > Employee List in the main menu and using the filter function to, for example, display a list of managers. Use the checkboxes to select the relevant employees and click on Actions > Send invitation email.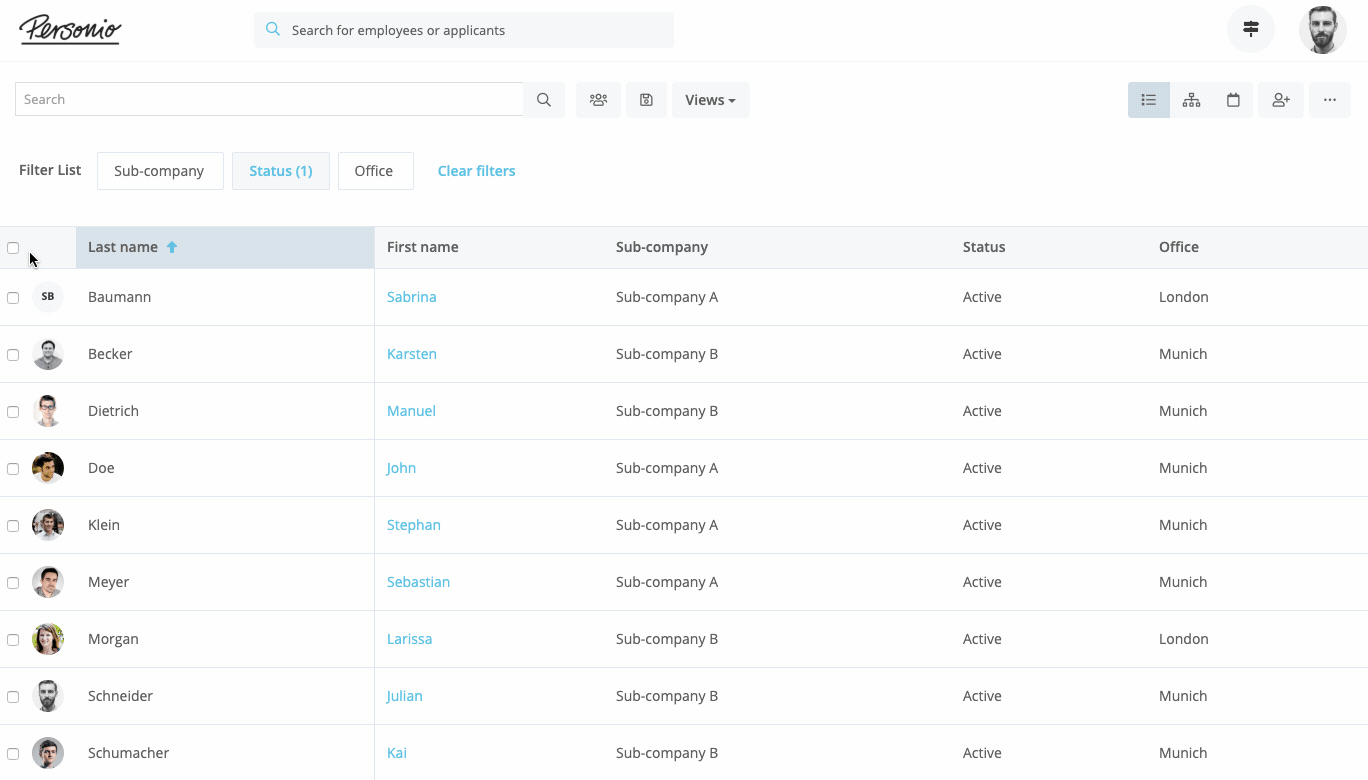 To keep track of which employees you have already invited to Personio, navigate to Further settings and select Customize columns. Then add the attribute Invitation status. This allows you to filter out the employees with the status Not invited at a later date and send them a group invitation email.
Invite All Employees Simultaneously
Alternatively, you could invite all of your employees to Personio at the same time via the Employee List.
First Steps with Personio
Your employees will then receive an invitation allowing them access to Personio. By following the registration link, your employees can set their own custom password and log in to their account.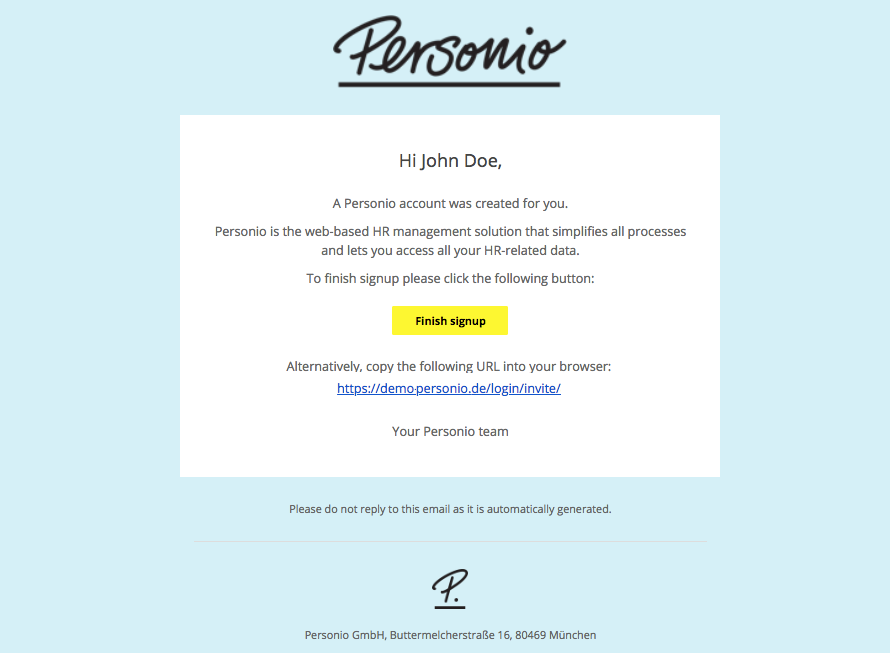 If you use Google Single-Sign-On (Google SSO) for the login, your employees will have access to the Personio account as soon as it is enabled. Access to their accounts is then controlled via Google. For further information, read our article Google Single-Sign-On.
To help your employees get their bearings in Personio, you are welcome to provide them with our Employee Manual, which you can download in the column on the right as a PPTX file. It is currently available in German and English. It contains a summary of the functions that will be most important for your employees. If you do not require all the content, please feel free to adapt the manual to your requirements.
For employees with a team leader role who are, for example, part of your approval processes, you can also download our Manual for Supervisors in German.
Additionally, you can send our article First Steps with Personio for Employees to your employees.
If an employee does not receive the invitation email, this could be due to any one of several reasons. For further information, read our article Why Is an Invitation Email Not Being Delivered?.
Topics of this article