This article describes the five fundamental options available for transferring applications into the Personio recruiting tool.
1. Personio career page
Applicants who submit their applications via the Personio career page are created automatically in Personio and assigned to the relevant job opening. Any information requested by you via the application form (e.g. name, email, documents etc.) is then stored in the applicant's profile. To find out how to set up your career page, please click here.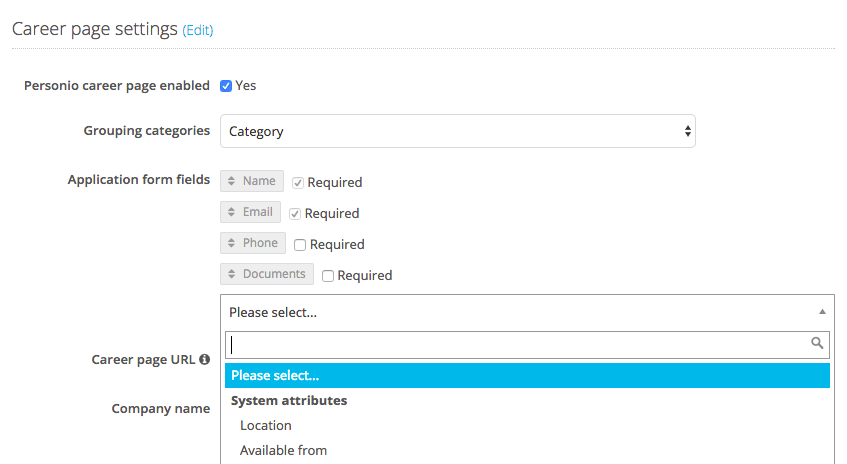 2. External recruiting channels
Applicants who submit applications for job openings published to external channels via Personio are automatically created in the Personio recruiting tool. For further information on how to publish job openings externally via Personio, please click here.


3. Incoming emails
Emails received from applicants can be automatically forwarded from your company's SMPT server to myaccount-jobs@m.personio.de. They are then shown in your recruiting inbox and can be processed from there. Click on Process to assign an applicant to a job opening. If applicants have already been created, they can be assigned to an existing application.



Please contact your system administrator to set up automatic forwarding of applicant emails.
4. Create applicants manually
Navigate to Recruiting > Applications and click on Create Application.
Enter the applicant's data and click Confirm to create the new applicant profile. Then navigate to the tab Profile to upload any associated application documents.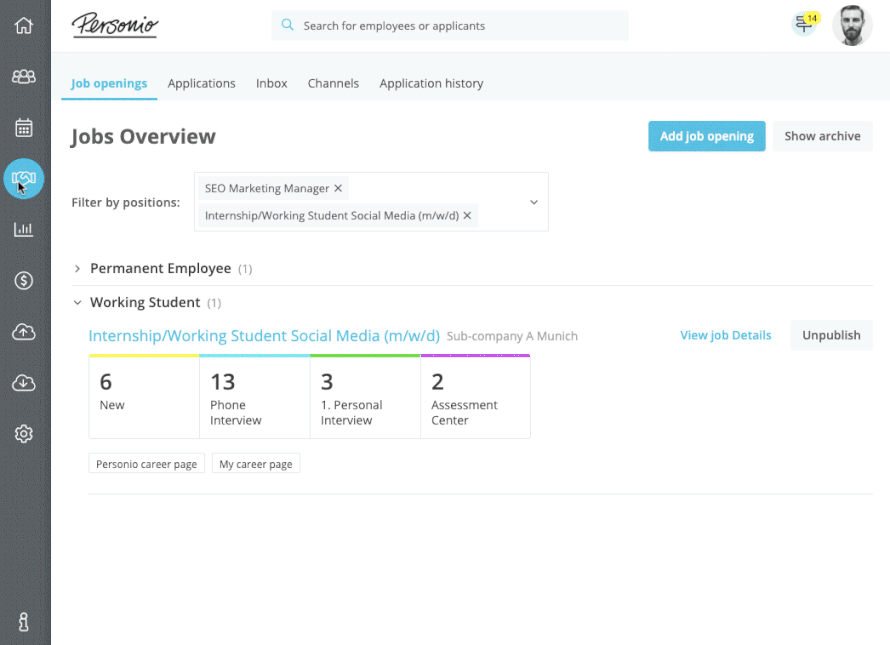 5. Personio API
Once you have integrated job openings for vacant positions from Personio into your company's career page (click here for relevant instructions), you are able to transfer applications to the Personio API. The information transferred in this manner ensures that applications are directly assigned to job openings and applicants are created in the Personio recruiting tool.
For technical details on using the Personio recruiting API, please click here.
Can't find what you're looking for?
We are happy to help you! Just write us a message with your questions and we will get back to you as soon as possible.
Submit a request