This article explains how you can use our CV parsing function to manually create candidate profiles in Personio.
What Is CV Parsing and How Can It Help Recruiters?
CV parsing is a function that allows you to automatically analyze and save the information contained in a resume. Important basic information such as, for example, the name, email address or telephone number can be filtered out of the resume and saved. The precise algorithms used by Personio's integrated CV parsing tool allow it to understand certain text elements and transfer them into the input mask – all you have to do is confirm that this has been done correctly, thus saving you valuable time.
The function is available to employees with Editing rights for the recruiting section and can be found by going to Recruiting > Applications and clicking on the Create Application button.
Please note that Personio's CV parsing function integrates software from the subcontractor Textkernel. You can find more information in your Personio account under Settings > Plan & Billing > Data processing agreement (DPA) > Additional parts of the contract > Subcontractors or via this link. If you would prefer not to have your data processed in this way, you can opt out of the use of these functions.
Creating a Candidate Profile Using CV Parsing
To create a candidate profile manually, go to Recruiting > Applications and click on Create application. A window containing an input mask will open. Insert the resume using drag-and-drop or click anywhere in the right-hand side of the mask.
Assign an open position to the candidate and specify the channel through which you received the application. Then check whether all the transferred information matches the resume preview and insert any additional information that may be required. Finally, click on Create to save the candidate profile.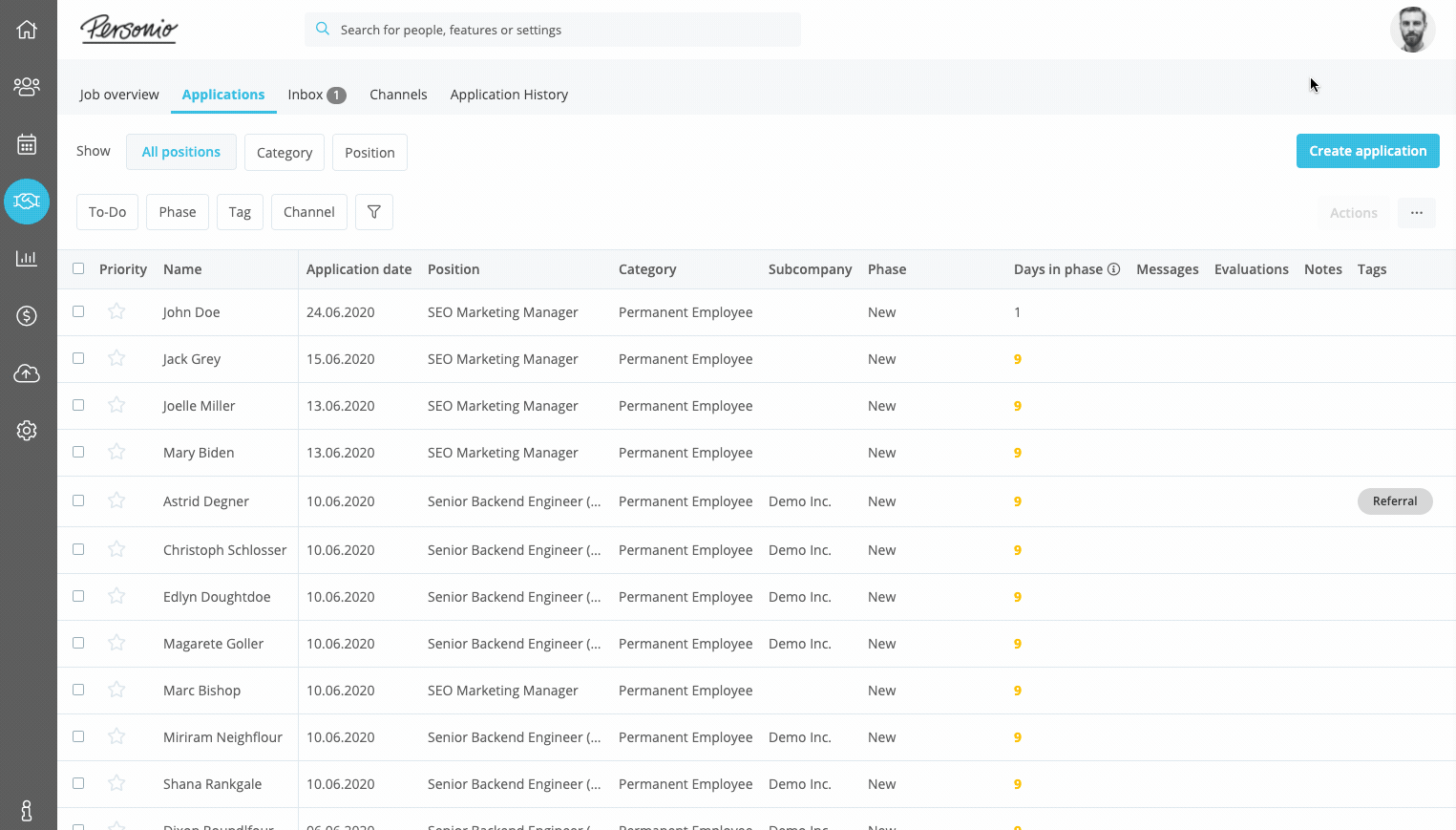 Creating Several Candidate Profiles Using CV Parsing
You can process up to 25 candidate profiles at the same time. A preview will be created for each candidate, allowing you to assign each profile to the correct position or recruiting channel. Check to make sure the information taken from the resume is correct, and then click on Create to create the candidate profiles.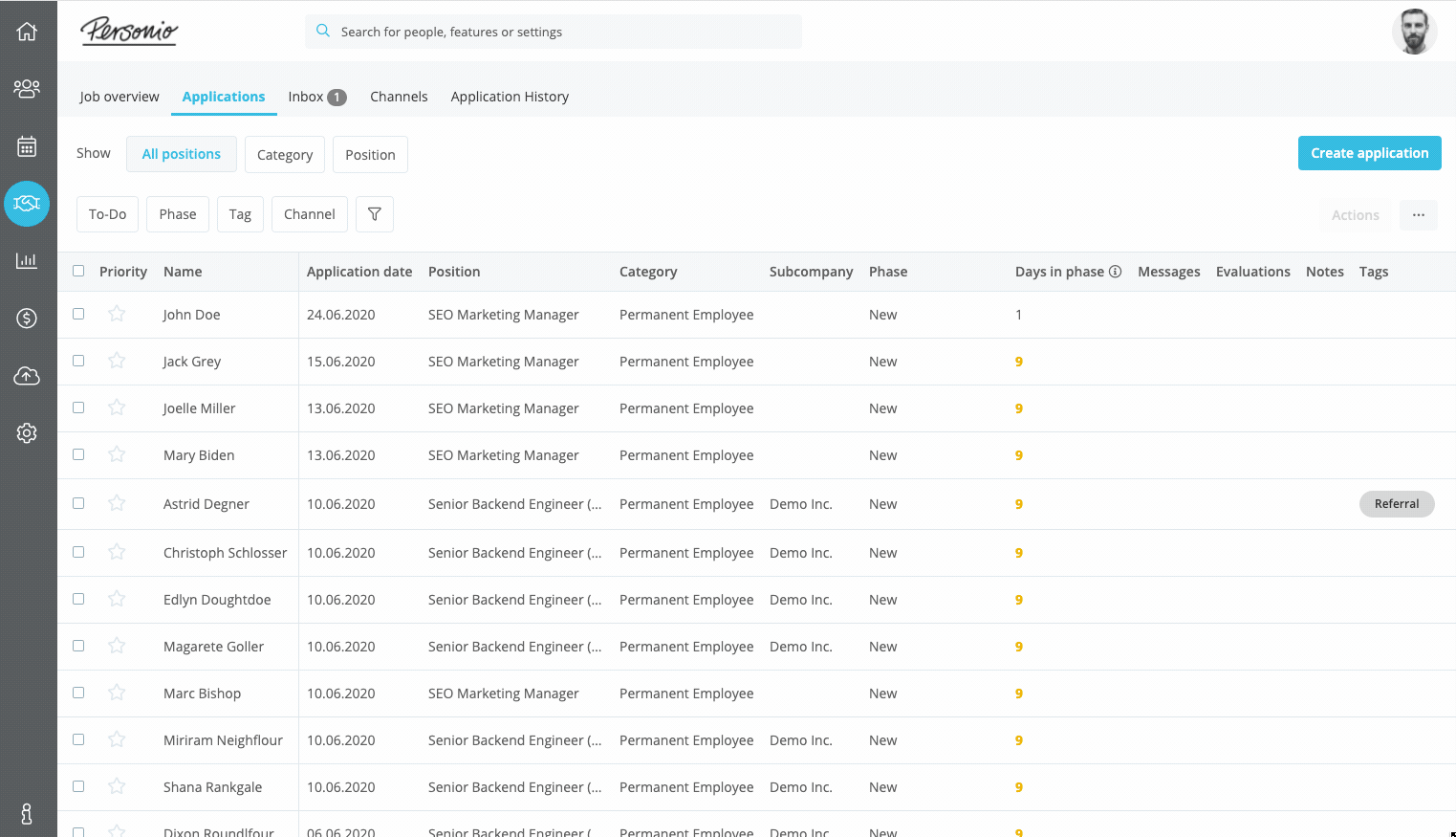 Notes
▶︎ The maximum size per document uploaded in the candidate profile is 10 MB.
▶︎ Only for PDF and DOCX formats are supported.
▶︎ Please avoid interrupting an ongoing parsing process to add more resumes. Once an import process has been completed, you can start another parsing process by clicking on the Create application button.