Best Practice: Reminders in Employee Management
In this article, you can find you examples of how to use one-off or recurring Reminders for Employee roles.
What are the Main Reminder Functions?
In Personio, you can set up Reminders for your employees for all Attributes of the type Date via the Employee roles. When setting up Reminders for Employee roles, you can choose between a Notification with automated expiration or a Notification with no expiration. All reminders are displayed in the Inbox. For a detailed explanation on how to set up Reminders, read our article Creating Reminder Workflows.
Note
Employee roles can only receive Reminders for Attributes that they also have viewing rights for (at minimum).
Examples for Role Reminders
All Employees Role
The following section shows examples for Reminders to the All employees role.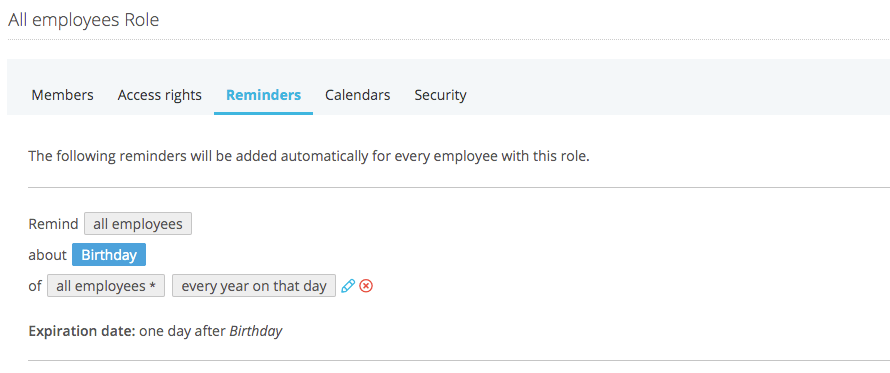 HR Manager Role
In the following part, we show examples for Reminders to employees with the role type HR Manager.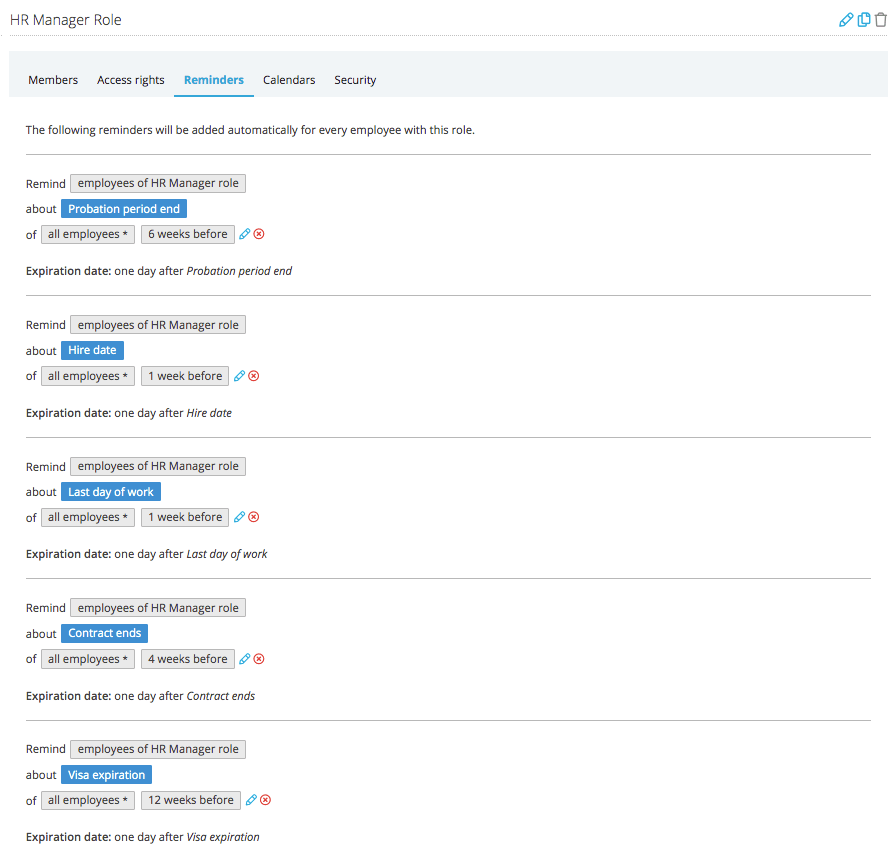 Note
Reminders are only triggered, if a date has been entered for the respective Attribute within the employee profile. If, for example, the date for the Attribute "Visa expiration" has not been filled in, no Reminder will be triggered.
Supervisor Role
In this section, we show you examples for the role Supervisor.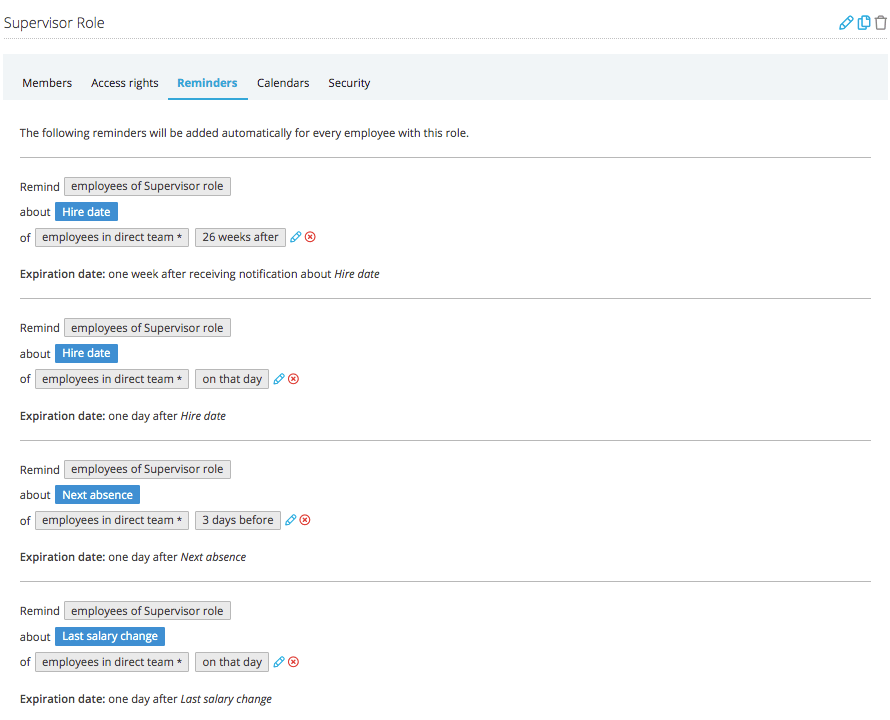 Click here for an explanation of the term My direct reports in Personio.
Topics of this article