In this article, we will show you examples of how to use one-off or recurring reminders for employee roles.
Main Reminder Functions
In Personio, you can set up reminders for your employees for all Date type attributes via the employee roles. Learn here how to add new attributes.
Note that employee roles can only receive reminders for attributes that they also have viewing rights for (at minimum).
When setting up reminders for employee roles, you can choose between a Reminder (automated expiration) or a Task (no expiration).
If you select Reminder (automated expiration) and the reminder is displayed before the day of the event, it will stay on your dashboard until one day after that event. If you set up a reminder to be triggered after an event day, it will be displayed for up to one week from the time you have specified for the reminder. After that, the Reminder (automated expiration) will disappear from your dashboard.
If you select the option Task (no expiration), the reminder is displayed on the dashboard until you mark it as completed.
Personio also allows you to add a Note to specify further details about the reminder or task.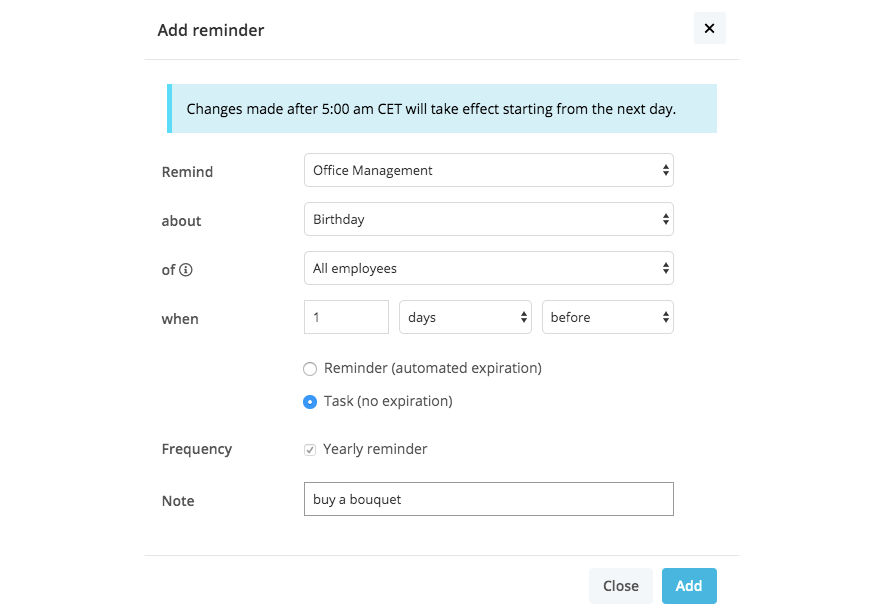 In the above example, employees assigned to the Office Management role receive a birthday reminder for all employees' birthdays. They also see a note that reminds them to buy flowers.
Reminders (automated expiration) and Tasks (no expiration) are always displayed in the My tasks section of your Dashboard.

Best Practice: Examples for Role Reminders
All Employees Role
The following section shows examples for reminders to the All employees role.This role reminder reminds all employees of all of their colleagues' birthdays.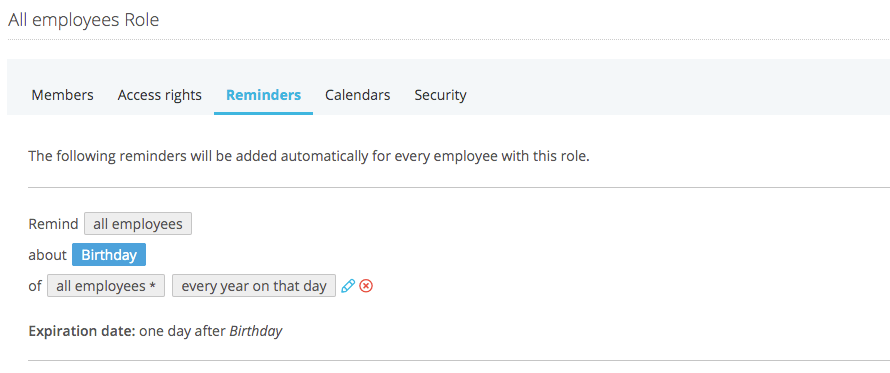 Learn here how to set up reminders for company anniversaries.
HR Manager Role
In the following part, we show examples for reminders to employees with the role type HR Manager.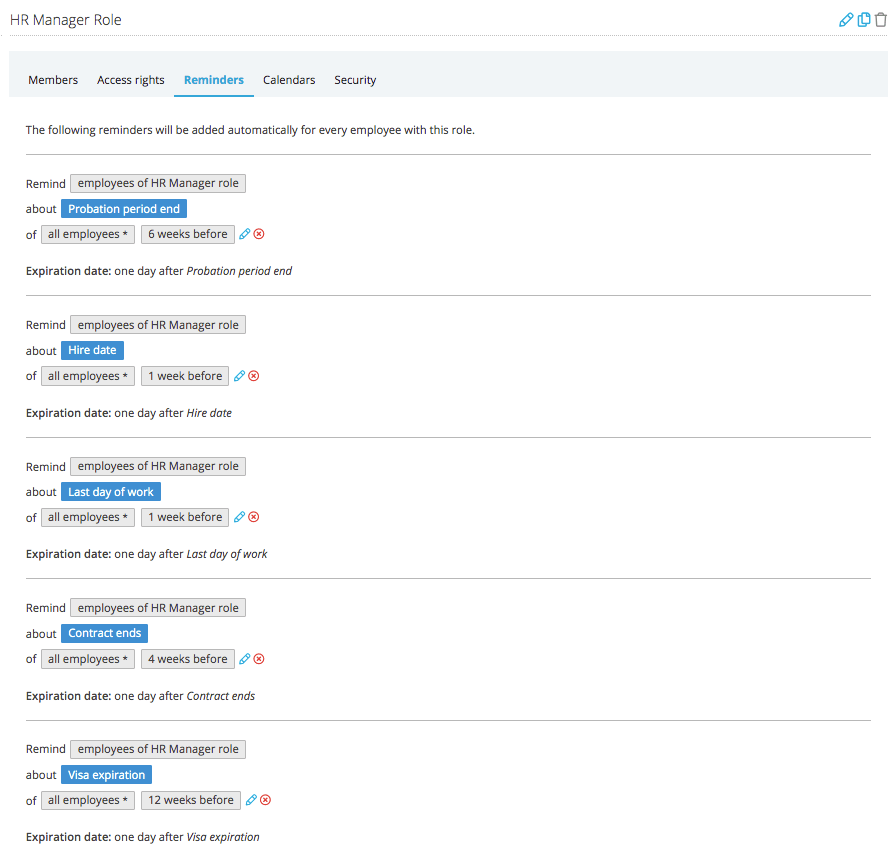 Reminders are only triggered, if a date has been entered for the respective attribute within the employee profile. If, for example, the date for the attribute Visa expiration has not been filled in, no reminder will be triggered.
Supervisor Role
In the next section we will show you examples for reminders to supervisors.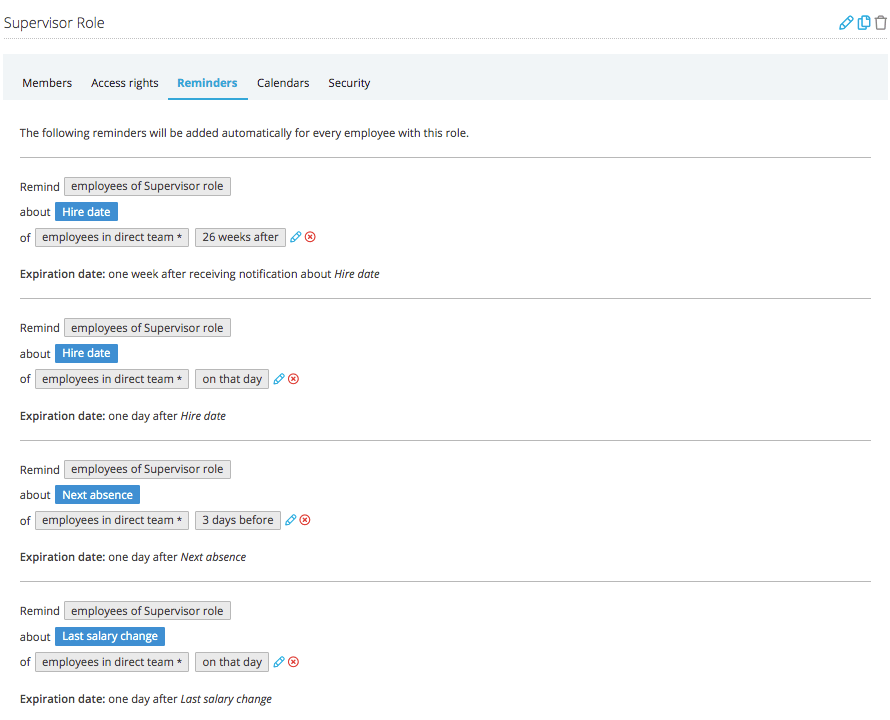 Click here for an explanation of the term My direct reports in Personio.
Can't find what you're looking for?
We are happy to help you! Just write us a message with your questions and we will get back to you as soon as possible.
Submit a request
Topics of this article