In this article, you will find all information concerning the Marketplace and how to enable integrations in Personio.
What is the Personio Marketplace?
The Marketplace is the place in your account where you can explore services that have an integration opportunity with Personio. To access it from your account, navigate to Settings > Marketplace.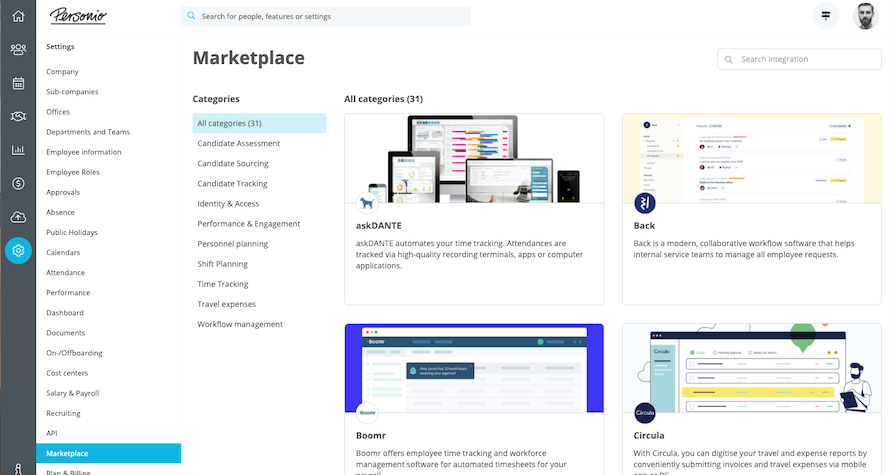 Please note that employees can access the Marketplace and enable integrations only if they are given the Edit right for Integration Marketplace under Settings > Employee roles > Account Configuration .
How to find an integration in the Marketplace?
On the overview page of the Marketplace, you can see all integrations, segmented into categories. You can navigate to the different categories to find integrations matching your criteria.
If you are looking for a specific integration, you can also type its name in the search bar on the top right of the page.

Where to find information about the integration?
To find more information on each integration and how to install them, you can click on the integration to open the drawer page containing all relevant information.
The drawer offers you a general overview of the service. The information bar on the right side provides:
installation instructions
contact details for support
an option to request a demo for the service
developer details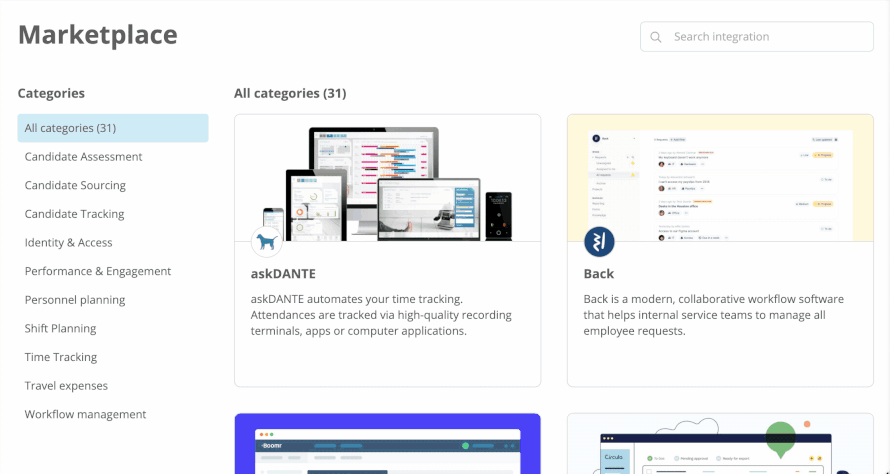 How do I install the integration?
Please be aware that there are 2 types of integrations:
an integration built by Personio, which can be set up directly from the Marketplace
an integration built by a Partner, which will be set up in the partner's service environment
You can identify the developer of the integration on the drawer page of each integration. The information is located on the bottom right corner of the page, under the section Developer.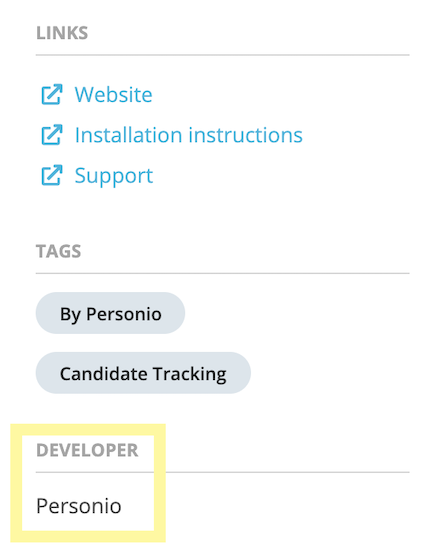 To proceed with the installation, you can click on the activation button on the right side of the page, and follow the instruction linked under Installation instructions.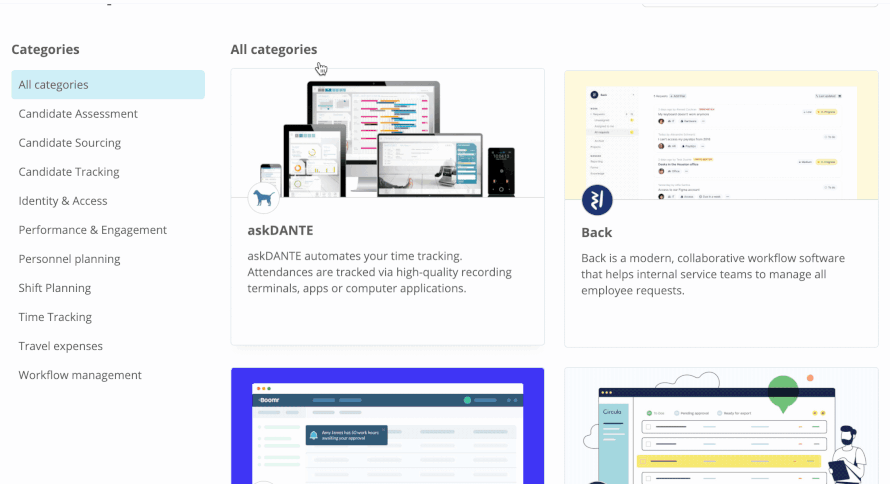 Where to find support concerning the integration?
In the case of an integration developed by Personio (Slack or Greenhouse for example), Personio is your support contact. In the case of a solution developed by the partner, the partner itself would be your support contact.
You can find a direct link to the respective support contact on the right side of the drawer page of the integration. Click on Support and you will either be taken to the partner's page, or directly sent to the support contact address.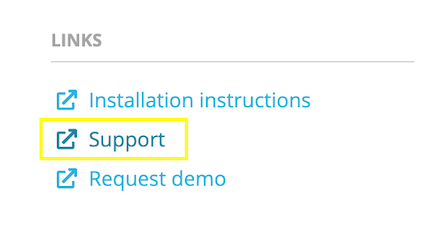 Please note that Personio cannot provide support concerning solutions that were developed by our Partners. In this case, please contact the Partner directly.
Can't find what you're looking for?
We are happy to help you! Just write us a message with your questions and we will get back to you as soon as possible.
Submit a request
Topics of this article