This article explains what happens if a candidate applies to multiple positions, and how to see this in Personio.
If a candidate has applied for more than one position (using the same email address), the following warning will be displayed in the application.

If you click on multiple positions, you will see the following:
A list of all the positions the candidate has applied for
The application date
The phase the candidate is currently in for the corresponding position
The disqualification reason (if applicable)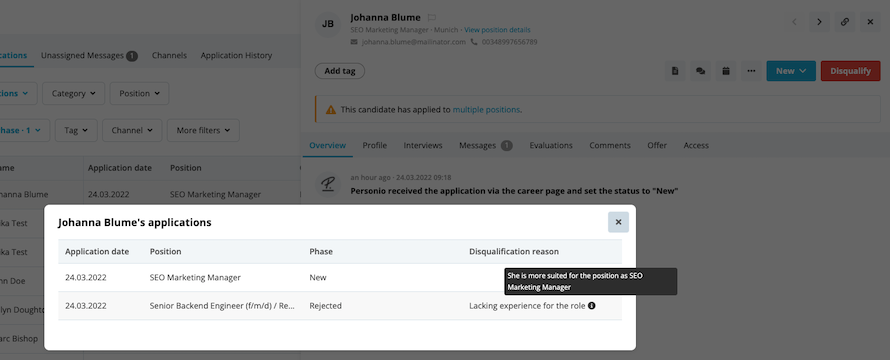 This way, you can easily identify if the candidate is currently in another open process, or why a candidate was disqualified from a process.