Setting Up and Using Project-Based Time Tracking
In this article, you will learn how to set up, use and evaluate project-based time tracking in Personio.
Creating Projects
First, go to Settings > Attendance > Projects. Click on Add project to enter your projects. Activate time tracking for the projects you would like to record the specific working hours worked for. Do this by checking the Available for attendance tracking checkbox. Projects with time tracking activated are flagged by a check mark in front of the project name.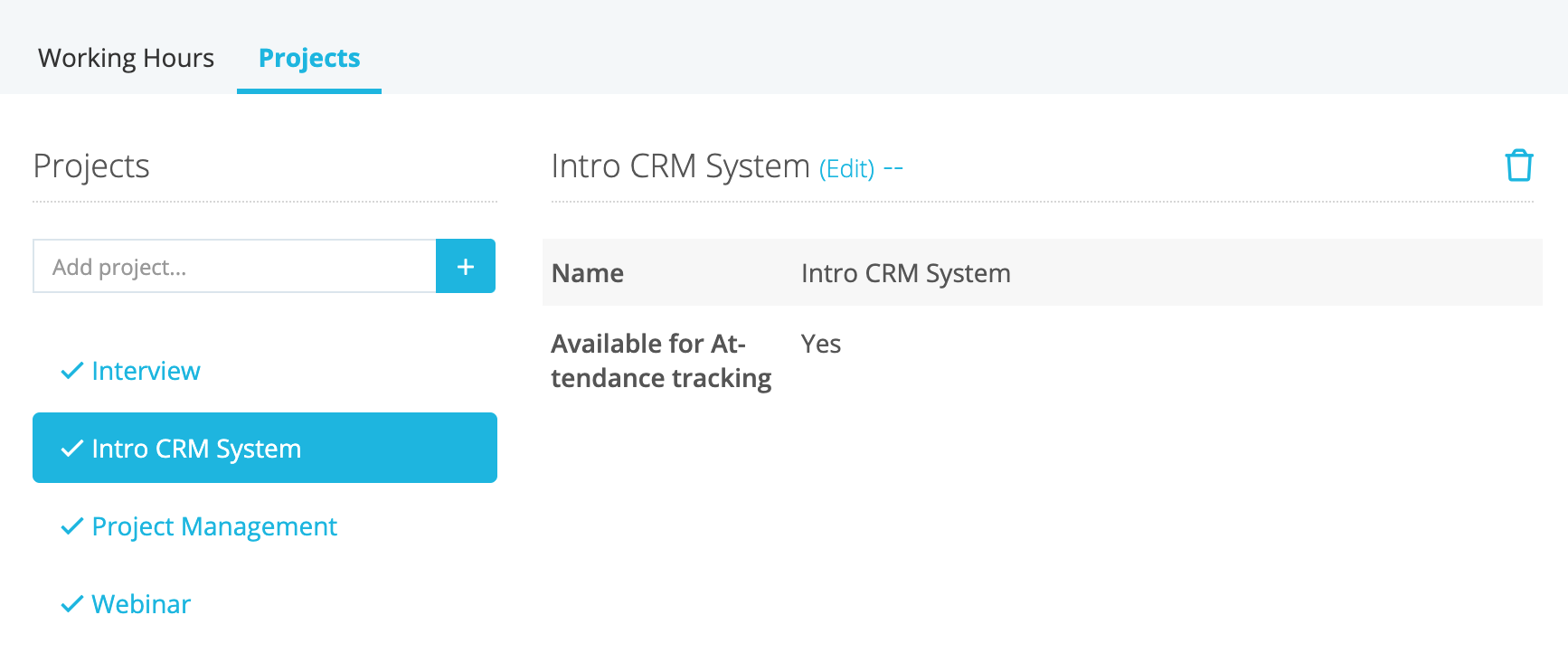 Assigning Projects in Time Tracking
Once projects have been created, the Attendance tab in the employee profile allows individual attendance periods to be assigned to individual projects.
To do this, click on the plus icon for the day in question and record the project hours individually. For each set of hours, open the Add project/comment section, assign a project and then save your entry.
Evaluating Recorded Project Times
If project-based time tracking is activated, you'll see an extra column in the Attendance periods report. This column shows the relevant project allocations. You can export the report in Excel format as usual.

Can't find what you're looking for?
We are happy to help you! Just write us a message with your questions and we will get back to you as soon as possible.
Submit a request
Topics of this article