This article focuses on workflows. You can start to create and monitor all yourworkflows from the Workflow Hub.
This article explains how approval workflows work in Personio.
You can define approval workflows for:
Absences (e.g. for approving paid leave)
Attendances (e.g. for approving attendance hours of student trainees)
Employee data (e.g. for the approval of changes to important employee information by the employees themselves)
The Proposal Right
To trigger an approval workflow, you need to go to Settings > ORGANIZATION AND PEOPLE > Employee Roles > Access Rights and activated the Propose right in the respective section. 

If no approval workflow is set up when a proposal right is assigned, the access will convert to an edit right.
For more information about configuring access rights, read our article General Access Rights.
Multiple Approval Steps 
Create a hierarchy of up to six approval steps within an approval workflow. The steps must be completed in sequence and need to be approved by each level in the hierarchy before they are passed on to the next.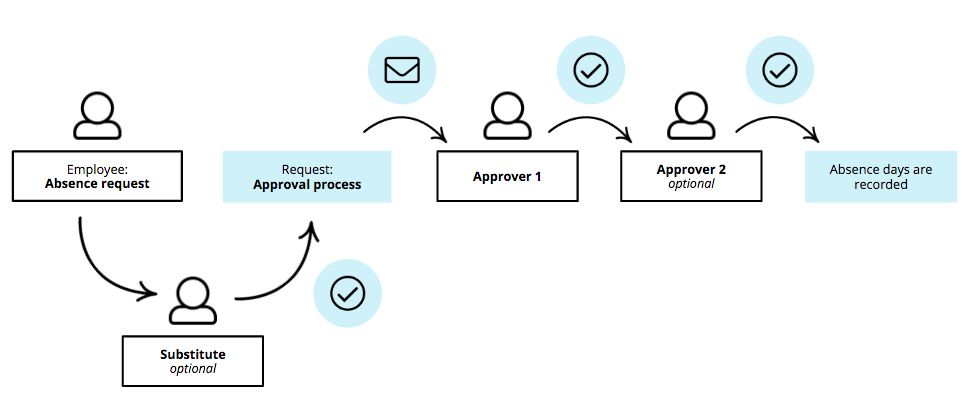 It is also possible to set up a substitute rule for each absence type (under Settings > WORK HOURS AND ABSENCES > Absence). Only once the substitute has confirmed the substitute request can the approval workflow be initiated.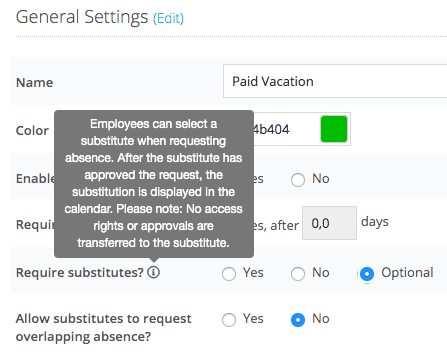 Approval Notifications
Once the approval workflow is triggered, the approvers receive a task on their Dashboard under Tasks and in their Inbox as well as an email notification, if enabled in the personal settings of the approver's personal profile. 
Under All approvals, approvers can view open and overdue requests and access the detailed view by clicking on one of the sections.

Administrators and employees with the corresponding access rights can track all overdue approval requests directly on the Dashboard via the Workflow Dashboard widget, and monitor bottlenecks and progress in the Workflow Hub. For more information on this feature, read our article The Workflow Hub in Personio.
Confirming and Rejecting Approval Requests
Approvers can process requests directly in the Tasks widget on their Dashboard or in the Inbox by clicking on the Task. Depending on the approver's access rights, it is also possible to deal with an approval request directly in the requesting employee's profile, e.g. under Absences or in the Company Calendar.
If the approver is absent, you can either set up a temporary secondary approver, or you can also approve the open requests yourself as an admin. Find more information in the article Who can approve absence requests when a supervisor is on leave?