This article gives an overview of some of the most common employee roles and access rights.
To learn how to create employee roles in Personio, visit Creating and Managing Employee Roles.
To learn more about access rights, see Access Rights in Detail.
Administrator
In Personio, this role is assigned the most extensive access rights available. Within the Personio account, the Administrator has exclusive access rights that cannot be assigned to any other employee role. For further information, see Creating and Managing Employee Roles.
It therefore makes sense to assign the Administrator role only to persons with primary responsibility for Personio.

All Employees
Since, by default, this role includes every employee, it is assigned very limited access rights. Employees have view rights for their own data as well as propose rights in specific sections. The propose rights also include medical certificates, so that, in the event of illness, employees can upload their own certificates in Personio.
See General Access Rights for more detailed information on the differences between propose rights and edit rights.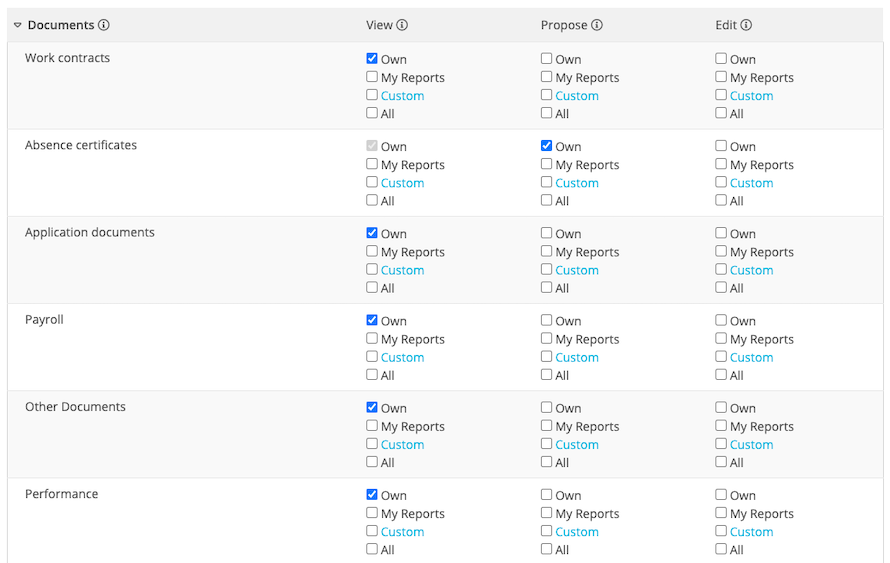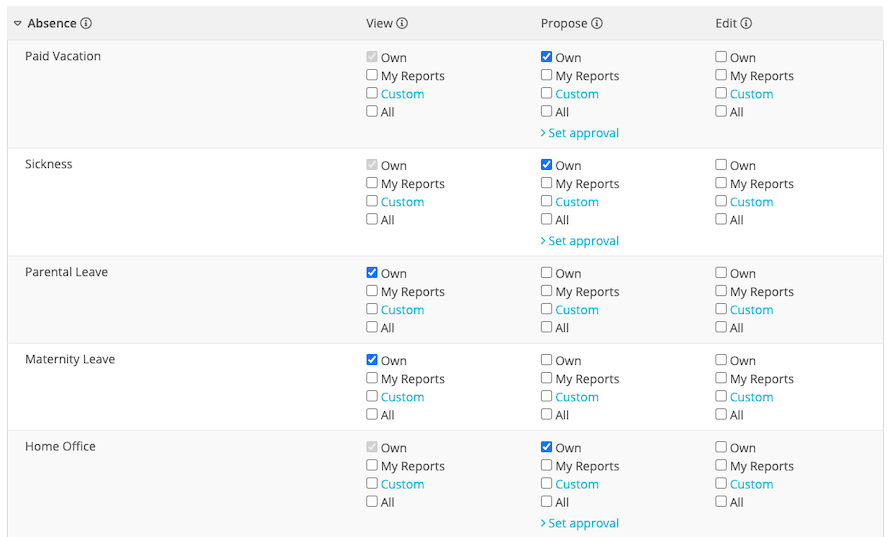 Working Students
In addition to the access rights assigned to the All Employees role, Students are granted edit rights for study-related documents, such as enrollment certificates, so that they can upload these documents themselves.
To allow them to enter their daily working hours in Personio, they are also given propose rights in the Attendance section. In the example below, an approval process has been set up that requires the supervisor to confirm the hours entered before they are posted to the system. To learn how to set up an approval process, please see Step 9: Creating Approval Workflows.


HR Manager
The HR Manager has rights similar to those of the Administrator.
The primary difference in their access rights is in the area of Salary information. In our best practices example below, we have created a filter to prevent HR managers from editing or viewing the salaries of their colleagues in the HR department. To learn how to set up a filter, see General Access Rights.


The HR Manager role is also assigned edit rights for HR-related documents.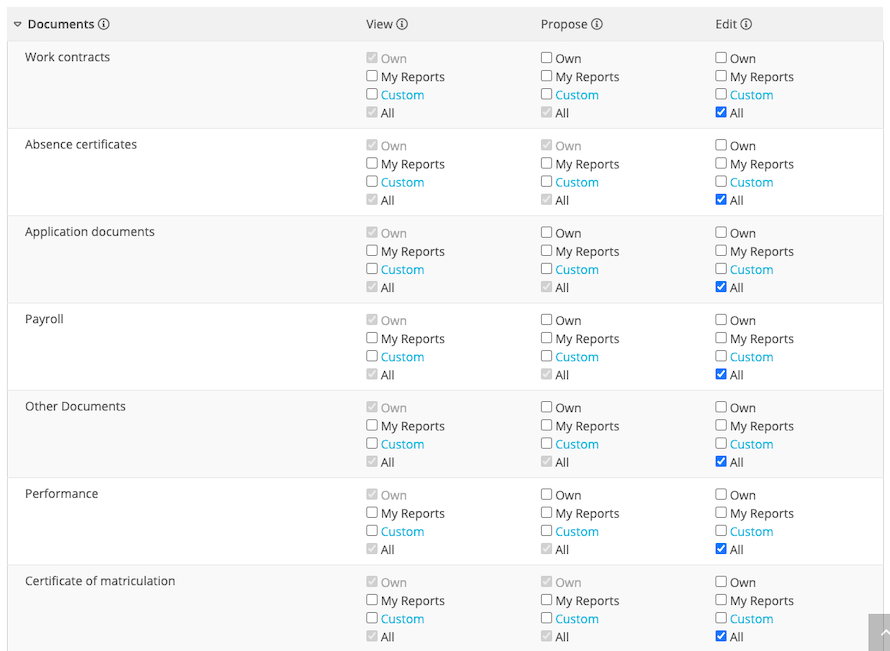 Finance
The Finance Department role is assigned access rights for payroll accounting and salary reports. Employees in this role thereby have access to salary data for all employees.





Recruiter
The Recruiter role is assigned all access rights necessary for the application funnel.