How Can a Job Posting Be Canceled or Changed?
Multiposting in Personio gives you the option of publishing job postings on over 400 portals. To find out how to post your job advertisement quickly and easily on the external job portals, click here.
This article explains how to make changes to a job posting that has already been published and when you can cancel a published job posting. 
Making Changes to an Externally Published Position
In order to allow you to easily publish your job postings across various job portals, we work with GoHiring, our multiposting partner. Any changes you make to your job posting in Personio after it has been published using multiposting will have no effect on the advertisement that appears on the job portal. The following steps describe how you can submit a change request to GoHiring.
1. Directly Requesting a Change
You can use this form to submit your requested changes directly to our multiposting partner, GoHiring. To do so, go to Submit request in the drop-down menu and select Change posting. A form will then open in which you can enter the required information regarding the job posting in question and the changes you would like to make: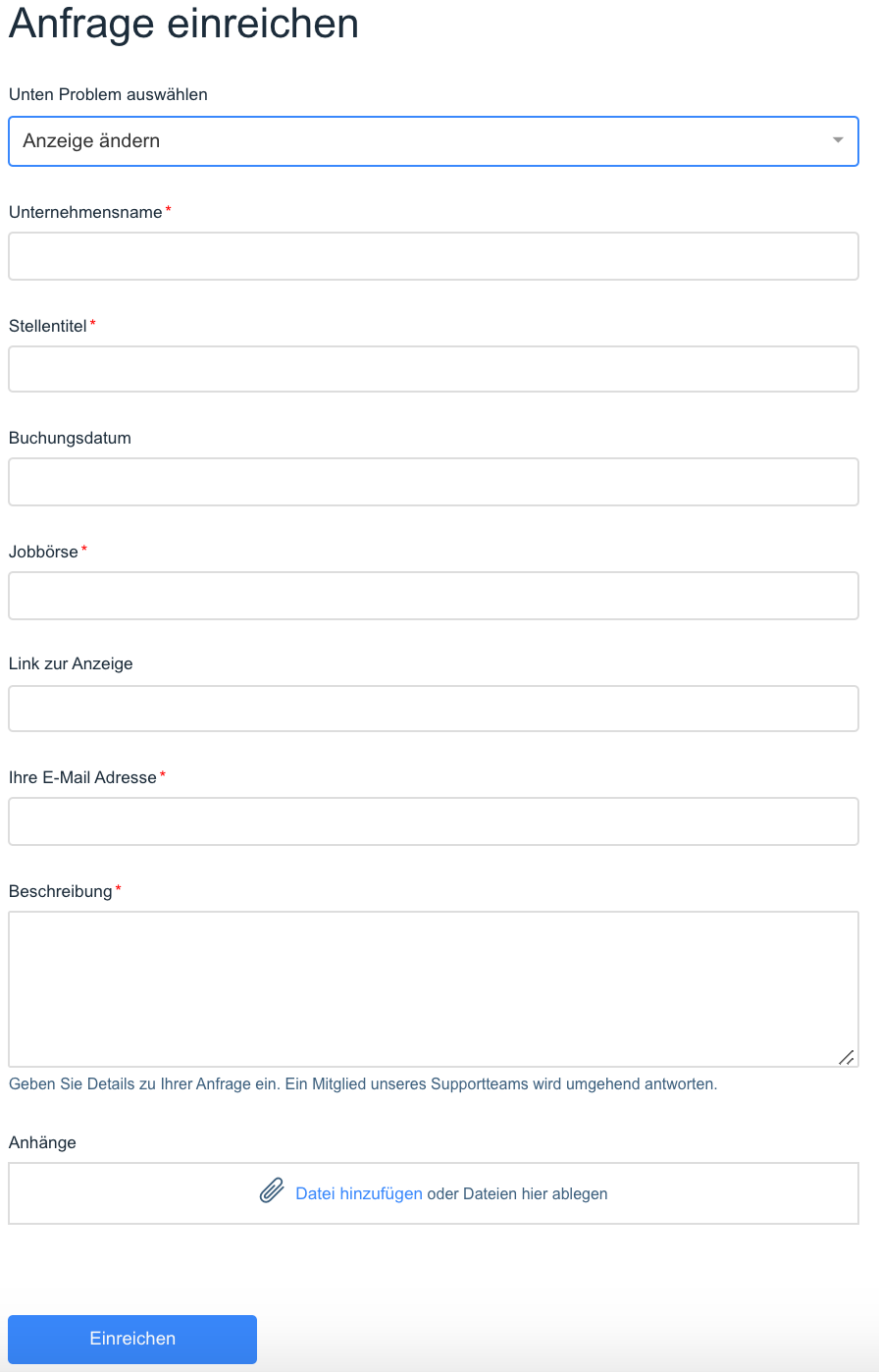 GoHiring usually responds within 3 hours and initiates the change on the job portal in question. 
Can't find what you're looking for?
We are happy to help you! Just write us a message with your questions and we will get back to you as soon as possible.
Submit a request