In this article you will get an insight on how to integrate Circula's software with Personio. Below you will find an overview of all necessary prerequisites and instructions for setting up the integration via the Personio Employee Data API.
What is Circula?
Circula offers an app-based solution for automated tracking of travel expenses in companies. With the all-in-one solution for processing receipts, e-bills and flat rates, expenses are digitised in accordance with GoBD: the prerequisite for a paperless process.
How can I set up the integration of Circula and Personio?
Starting with the Essential Plan, you can connect one integration partner of your choice. If you would like to use more than one integration partner, this is possible from the Professional Plan onwards.
To set up the integration of Circula and Personio you need the following information from your Personio account:
To get the Client ID and Client Secret, navigate to Settings > API > Credentials. Select Generate new credentials.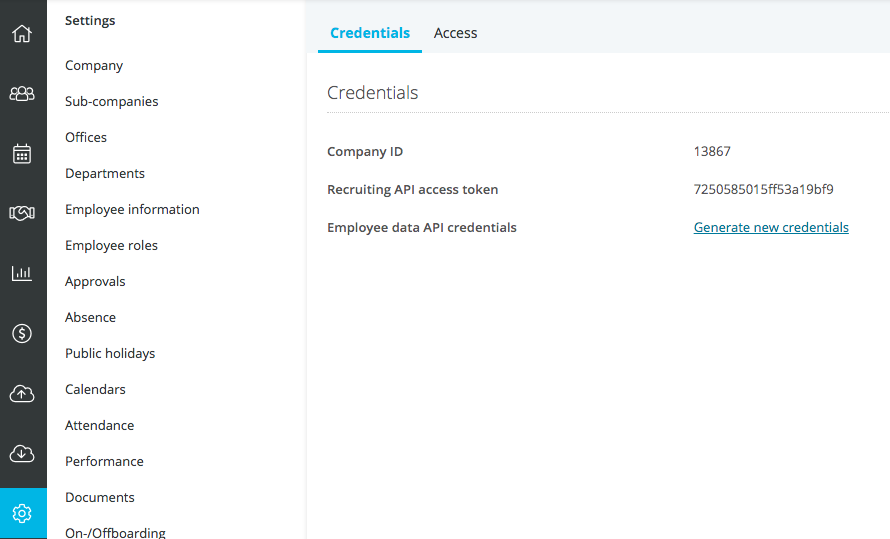 This will automatically start the download of a file containing your credentials for the interface.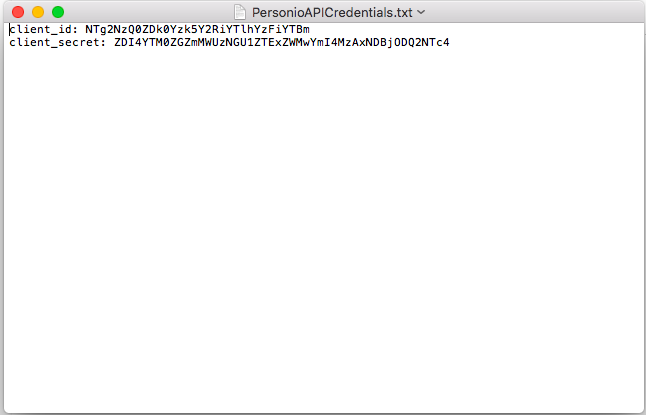 Please note that the Generate new credentials command invalidates your previous credentials.
After creating the credentials, please send the information to Circula. The Circula team will then activate the interface. Please contact support@circula.com for further details about the process. 
What data will be transferred?
With the integration, the attributes first name, last name, e-mail address, employment relationship and status are transferred to your Circula account by default. The transfer of IBAN and vendor number is also possible on request. As part of the integration, Circula automatically creates employee accounts and sends an invitation e-mail to all active employees after the successful import.
After the import has been completed, you can find the activated employees in your Circula account in the User Management section. 
When the status of an employee in Personio changes to inactive, it is automatically deactivated in Circula.
What are the costs?  
Circula offers two packages that differ in terms of scope of performance:
Standard - 7€/user/month
Enterprise - on request 
Who to contact at Circula?  
You can reach the Circula support via mail: support@circula.com. Here you can find more details on the functionalities of Circula.
Can't find what you're looking for?
We are happy to help you! Just write us a message with your questions and we will get back to you as soon as possible.
Submit a request