Personio gives you the option to synchronize absence periods that have been entered and confirmed in the system by means of centrally controlled integration with your corporate calendar. Compared to iCal, this type of calendar integration offers the benefit that setting up synchronization is a one-off step taken centrally in your account settings. It, therefore, does not need to be repeated by each employee individually.
Read this Help Center article to find out how to set up integration with your Google apps, Microsoft Office 365 or Microsoft Exchange calendar.
Integrating Absences Into Your Company Calendar
Integration ensures that absences recorded in Personio are automatically transferred to your employees' personal calendars as follows:
Absence types are synchronized based on their absence category. All absence types are automatically transferred to your personal calendar.

The remote work absence category is an exception among the absence types.As employees working from home still need to be shown as being available to their colleagues, absence entries for the remote work category are not transferred to the personal calendar.

Absence periods are shown by default under the title "Absent" (i.e. there is no option for differentiating between the various absence types).
All entries are saved in "Private / Confidential" mode
Refer to this Help Center article to find out how you can enter the absence category for an existing absence type.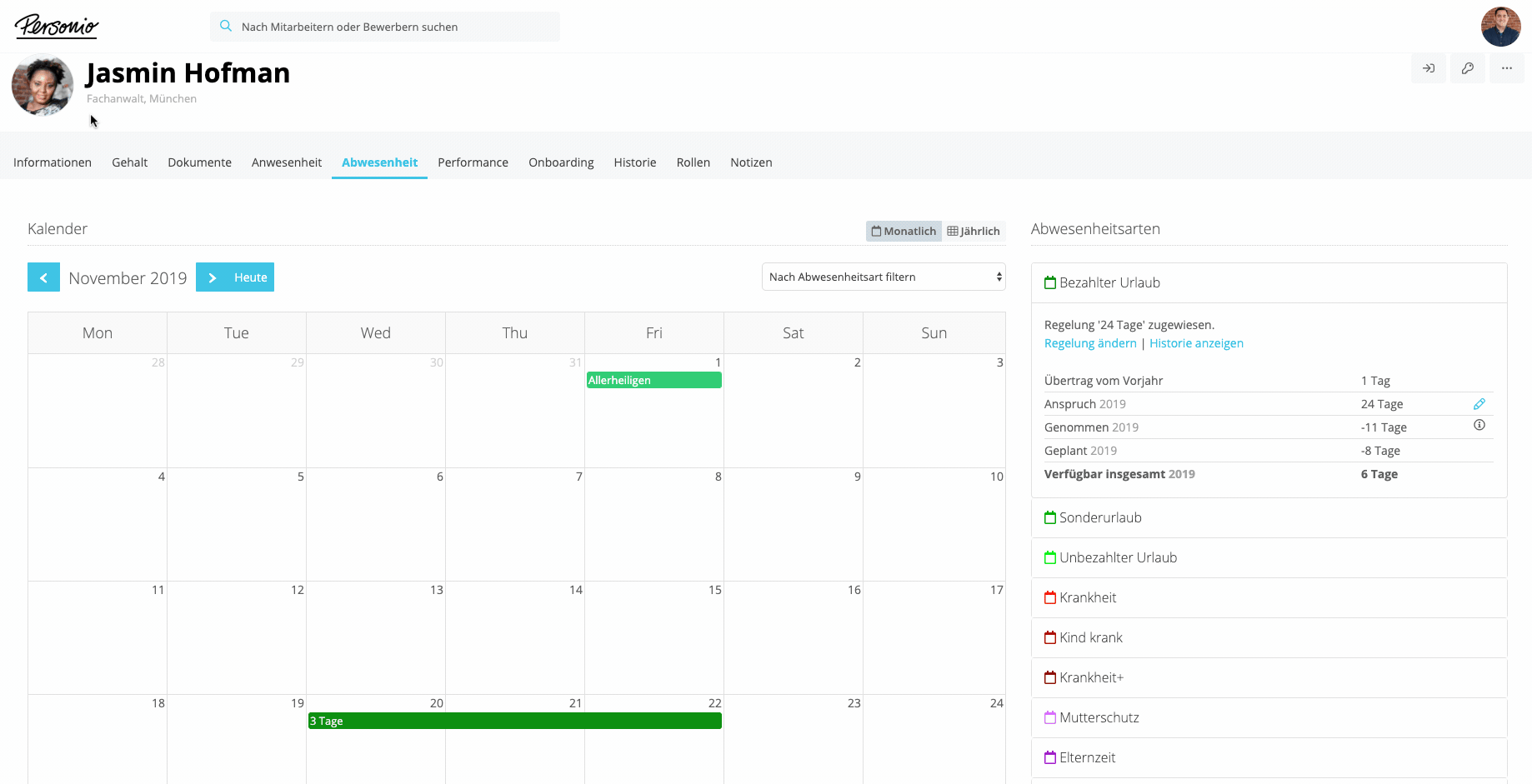 Please note that activating the calendar integration will not only apply to absence periods, but also include any interview appointments that are created in the Recruiting section. These cannot be activated separately.
For more information about synchronizing your Company Calendar for scheduling interviews, please click here.