In this article, you will learn how to integrate Easypep's software with Personio to make time recording easier for your employees. Below you will find an overview of all the necessary prerequisites and instructions for setting up the integration using the Personio Attendance API.
What is Easypep?
Easypep provides an intuitive solution that allows you to efficiently organize shift plans and involve employees in the plan creation process. All relevant features required for personnel planning are provided from time recording to evaluation. Through individual rights settings and releases, employees can make themselves available for certain times, apply for shifts, swap them or register directly.
"Online personnel planning" is the keyword. With Easypep, everyone immediately has an overview of when who is assigned or absent. Personnel resource planning is easily handled online and tiresome post-telephoning and changing shift slips as well as Excel files with complicated formulas are a thing of the past. So you can complete a duty roster very quickly and save time, money, and nerves.
How can I set up the integration of Easypep and Personio?
Please note that to use the Attendance API you need the Enterprise Package of Personio.
To set up the integration of Easypep and Personio you need the following information from your Personio account:
To get the Client ID and Client Secret, navigate to Settings > API > Credentials. Select Generate new credentials.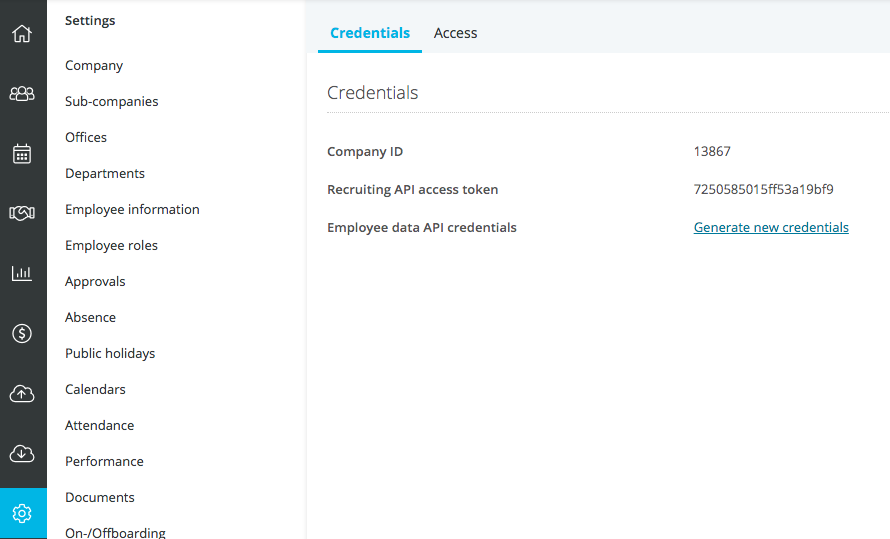 Then the download of a file containing your credentials for the interface starts automatically.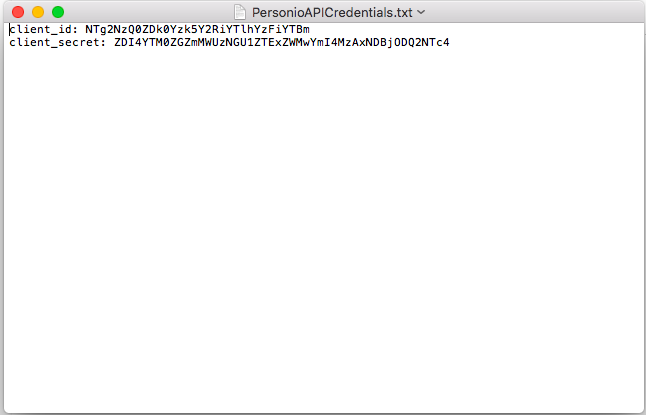 Please note that the Generate new credentials command invalidates your previous credentials.
Then switch to your Easypep account and install the free Personio Add-on in the Add-on section. Upload the file with your credentials via the Personio Add-on to your Easypep account or enter your access data manually.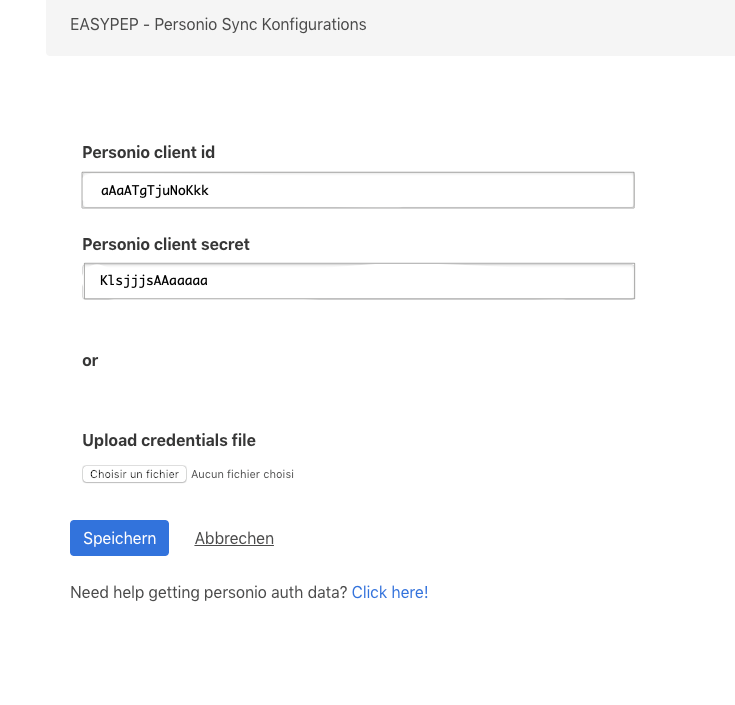 Selecting Save links both tools and automatically synchronizes your Easypep and Personio accounts.
What data will be transferred?
As soon as the integration is active, the employee data and absences are synchronized from Personio to Easypep. In addition, time recording data is transferred from Easypep to Personio.
What are the costs?
The price per user starts at 2 € per month. If you agree on an annual payment method, you will receive an additional 10% discount on the annual price. For further information please contact Easypep directly.
Who do I contact at Easypep?
If you have any questions or feedback about the integration, please contact Easypep support at support@easypep.de.
If you are interested in purchasing the software, please contact Tobias Küstermeyer at 040 87407229.
Can't find what you're looking for?
We are happy to help you! Just write us a message with your questions and we will get back to you as soon as possible.
Submit a request