In this article you will get an insight on how to integrate timr with Personio to make time tracking easier for your employees. In the following, you will get an overview of all necessary prerequisites and instructions for setting up the integration via the Personio Attendance API.
What is timr?
With timr you digitise your work and project time recording. Timr offers a web application and a terminal for corporate use. Field service employees record their time via (offline) apps. The recording is quick and easy at any time using start/stop which makes time-consuming adding times a thing of the past.
Working time recording, project time recording, and logbook are combined in one application. This allows your employees to work more efficiently and saves time. When using timr in the field, the location can be recorded when starting and stopping for better scheduling and as proof to the customer.
How can I set up the integration of timr and Personio?
Starting with the Essential Plan, you can connect one integration partner of your choice. If you would like to use more than one integration partner, this is possible from the Professional Plan onwards.
To set up the integration of timr and Personio you need the following information from your Personio account:
To get the Client ID and Client Secret, navigate to Settings > API > Credentials. Select Generate new credentials.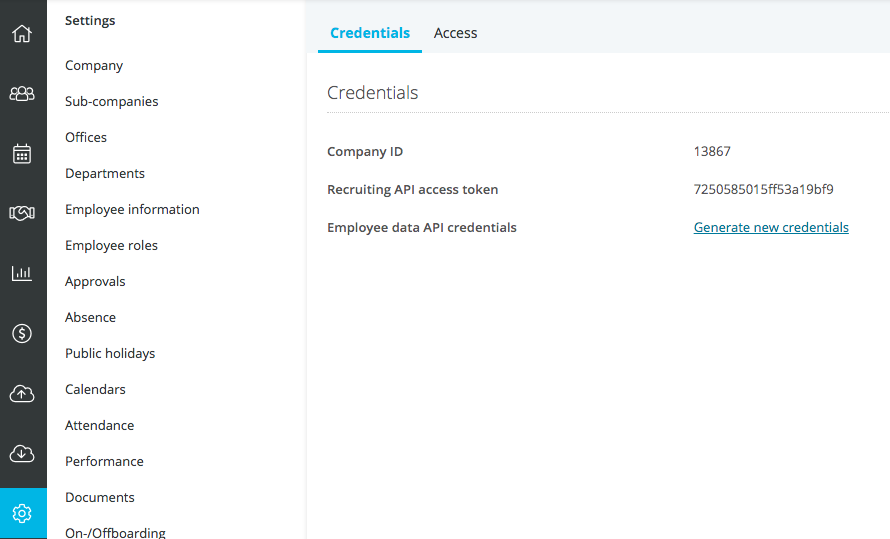 This will automatically start the download of a file containing your credentials for the interface.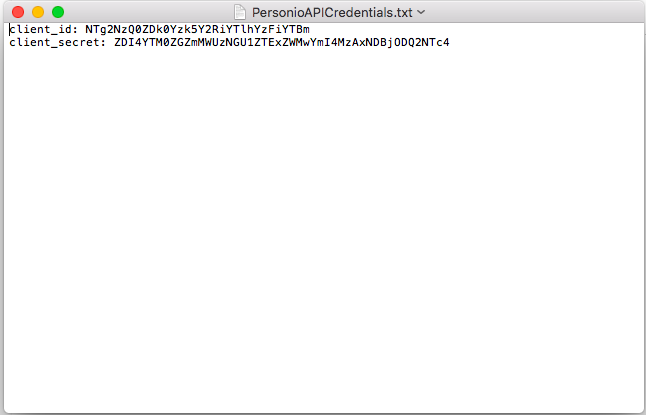 Please note that the Generate new credentials command invalidates your previous credentials.
The integration will then be set up directly by timr. In addition to the Client ID and the Client Secret, the desired synchronisation interval is required. For timr to generate the users, please send a user export file from Personio to timr. The synchronisation is then completed by timr.
What data will be transferred?
As soon as the integration is active the attributes date, start time, end time, pause, as well as comment of the attendance of the employees are transferred to Personio. All new attendances recorded in timr are then automatically transferred to Personio in the selected synchronisation interval. Synchronised attendances are also automatically locked in timr.
In addition, it is possible to record overtime compensation with the integration through the attendance type "time compensation" within timr. In Personio, 0 working hours are then posted on the corresponding day, which reduces the working hours account by the corresponding hours and ensures the correct recording of overtime compensation.
What are the costs?
As a Personio customer, you benefit from a low-cost Personio plan (limited to time tracking). For further information please contact timr directly.
Who to contact at timr?
If you have any questions or feedback regarding the integration, please contact the timr support https://www.timr.com/s/support/.
Can't find what you're looking for?
We are happy to help you! Just write us a message with your questions and we will get back to you as soon as possible.
Submit a request