In this article, we will show you two ways in which an employee's user account can be blocked.
The method you choose will depend on whether the employee shall remain in active status or whether you want to change them to inactive.
Entering a New Email Address – Employee Stays Active
If you would like the employee to remain on active status, but their access to Personio should be blocked, you can change the email address that has been stored for them in Personio.
To change an employee's email address, you need to have editing rights for the Public Profile section.
In the employee's profile, go to Personal info > Public profile and click on Edit.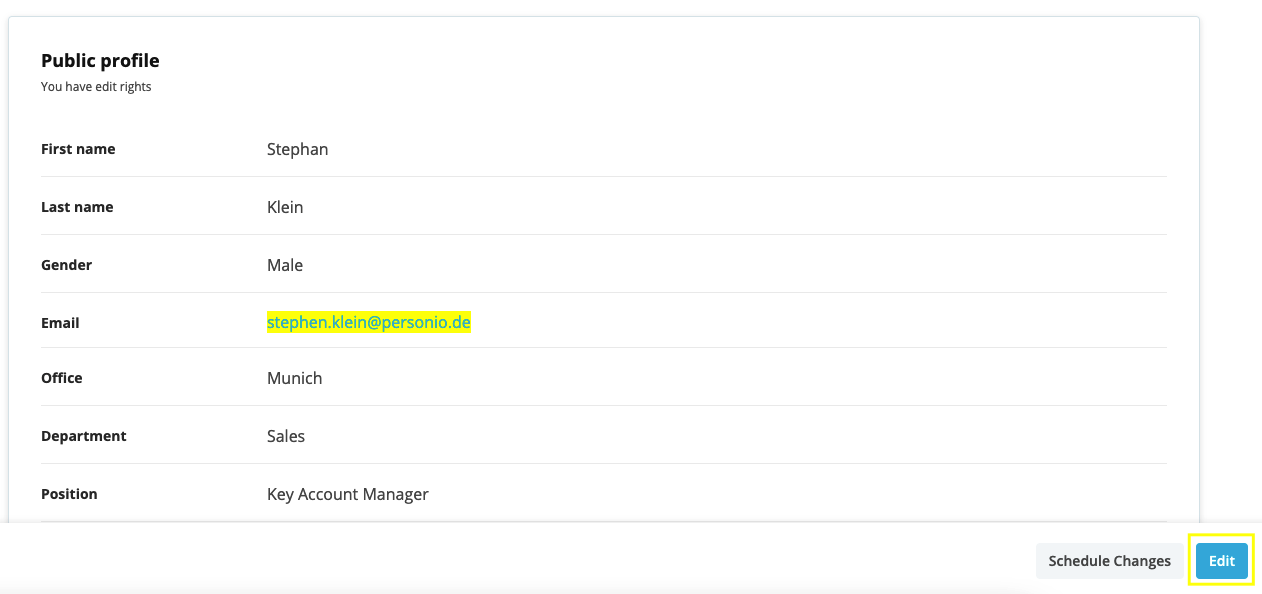 Now replace the existing email address with a new one that the employee does not know (this can also be a dummy address). Click on Save so the changed address is stored. At the next login attempt, the original email address will no longer be accepted and the employee will no longer have access to their account. However, their profile remains on Active status and will thus continue to be included in reports or preliminary payroll.
Terminating the Employment – Employee Becomes Inactive
The second way an employee account can be locked is by terminating employment. If an employee is leaving the company, their account is automatically locked when the employment is terminated in Personio.
To terminate employment, navigate in the Employee profile to the options button with the three dots in the upper right corner and select Terminate employment.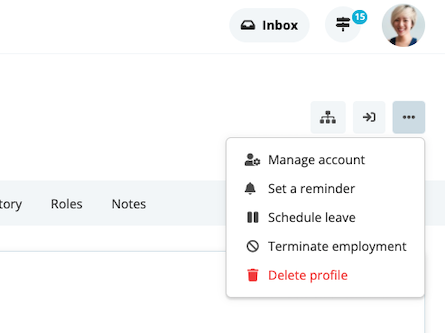 In the entry mask, you can now, among other things, record the end date for the employment contract. See this article for detailed information about terminating employment.
When the employment relationship ends, the employee's status is automatically set to inactive and their user account is locked. From this point, the status change to inactive is displayed in the HR information.