In this article, you will learn how to integrate Workpath's software with Personio. In the following, you will get an overview of all necessary prerequisites and instructions for setting up the integration via the Personio employee data API.
What is Workpath?
Workpath is cloud software for aligning, updating and keeping track of corporate, departmental and individual goals (OKRs). In Workpath, you and your teams have the opportunity to exchange progress and learnings via regular check-ins and to give each other feedback.
How can I set up the integration of Workpath and Personio?
Starting with the Essential Plan, you can connect one integration partner of your choice. If you would like to use more than one integration partner, this is possible from the Professional Plan onwards.
To set up the integration of Workpath and Personio you need the following information from your Personio account:
To get the Client ID and Client Secret, navigate to Settings > API > Credentials. Select Generate new credentials.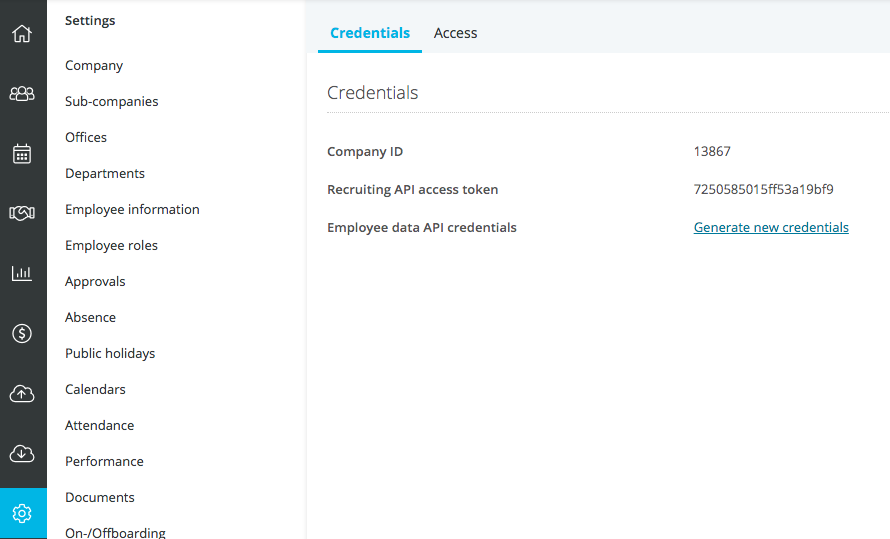 Then the download of a file containing your credentials for the interface starts automatically.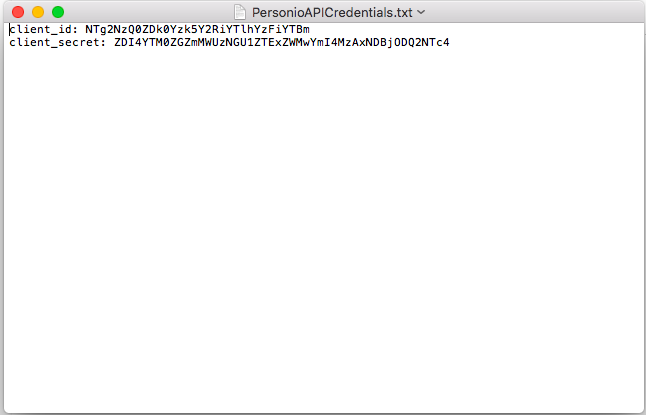 Please note that the Generate new credentials command invalidates your previous credentials.
After you have generated the access data, log in to your Workpath account as an account administrator. Navigate to Settings > Organization Settings > Integrations and select Personio from the list. Now enter your Client ID generated from Personio and your Client Secret. Click on Save & Import to import the employees from Personio into your Workpath account.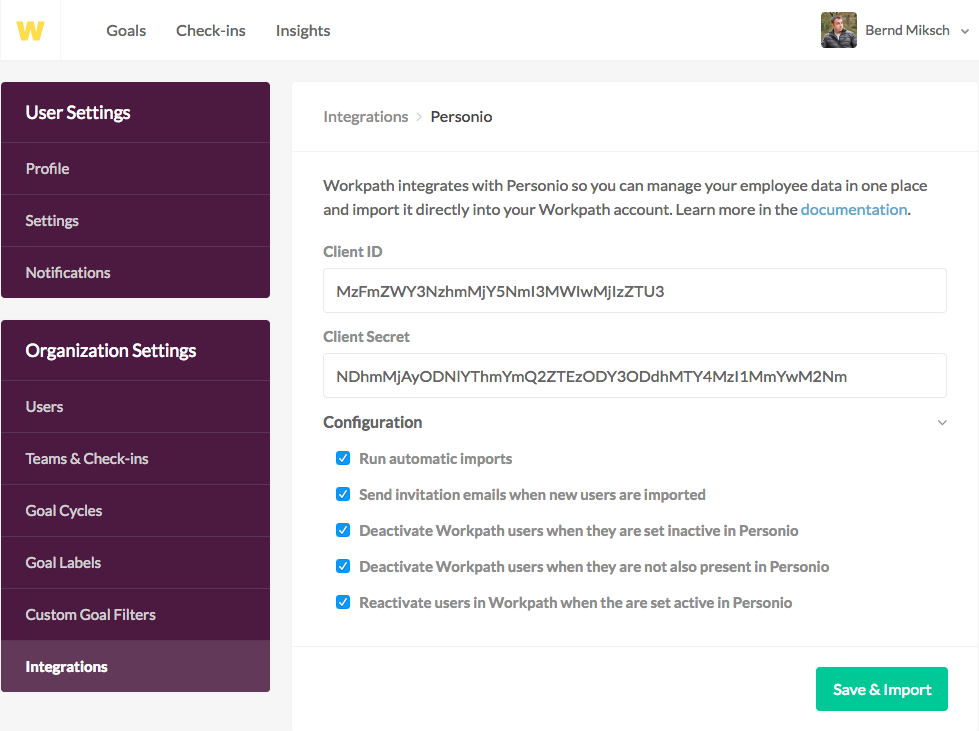 What data will be transferred?
With the integration, the attributes first name, last name, email address, supervisor and position are transferred to your Workpath account. During the integration, Workpath automatically creates employee accounts and sends an invitation email to all active employees after the successful import. If the employees are not to be invited directly to Workpath, you can deactivate the automatic invitation by disabling the corresponding checkbox.
After the import, you can view the active employees of your Workpath account under Settings > Organization Settings > User.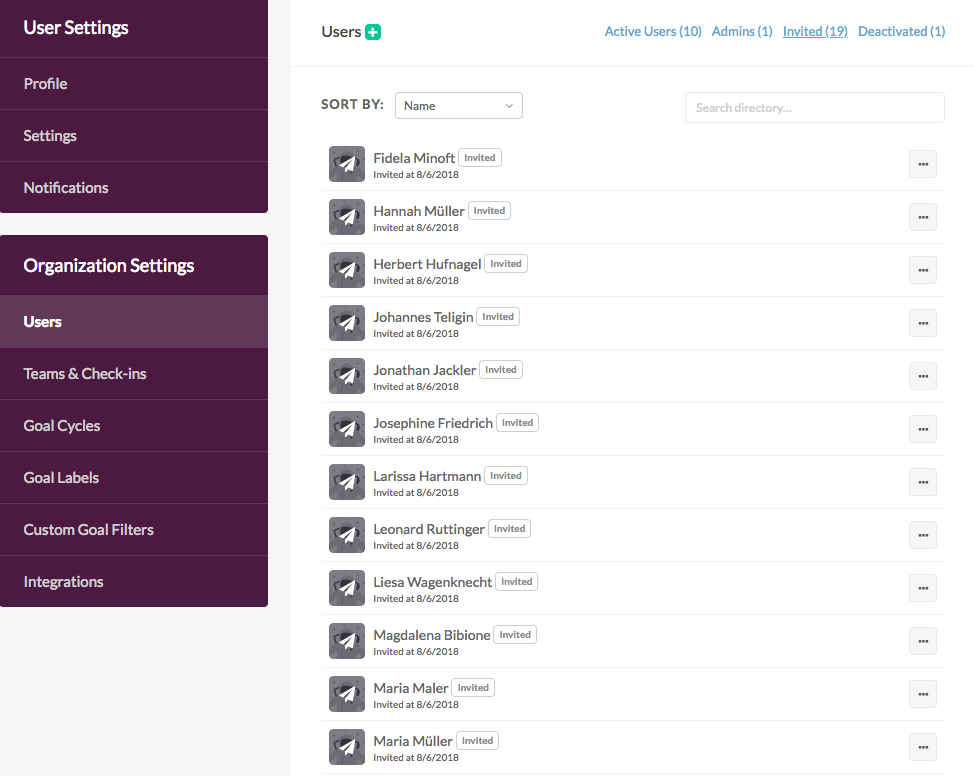 If the status of an employee in Personio changes to inactive, his access to the Workpath account also expires at the same time.
What are the costs?
The costs for the use of Workpath are among other things based on the number of employees in your company. You can contact Workpath directly via e-mail at hello@workpath.com.
Who do I contact at Workpath?
Workpath can be reached at kontakt@workpath.com and by telephone at +49 (0) 89 143 794 339.
Can't find what you're looking for?
We are happy to help you! Just write us a message with your questions and we will get back to you as soon as possible.
Submit a request