In this article, you will learn how to integrate Small Improvement's software with Personio. In the following, you will get an overview of all necessary prerequisites and instructions for setting up the integration via the Personio employee data API.
What is Small Improvements?
Small Improvements supports managers and employees to engage in a dialogue and create a culture of continuous development. Small Improvements offers performance reviews, 360-degree feedback sessions, goal setting, 1:1s meetings and functions to value colleagues.
 
Employees can set goals, value each other, give and receive feedback from colleagues and perform easy check-ins.
How can I set up the integration of Small Improvements and Personio?
To set up the integration of Small Improvements and Personio you need the following information from your Personio account:
To get the Client ID and Client Secret, navigate to Settings > API > Credentials. Select Generate new credentials.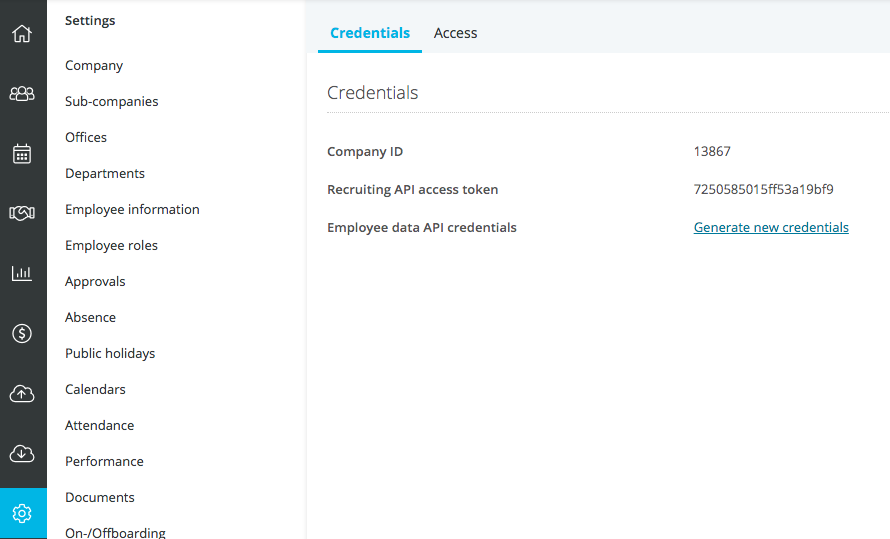 Then the download of a file containing your credentials for the interface starts automatically.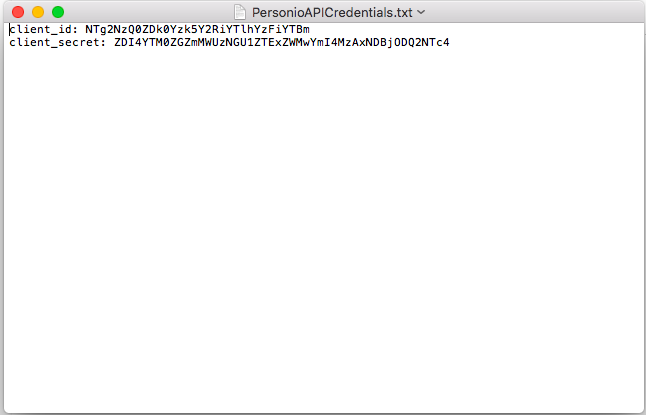 Please note that the Generate new credentials command invalidates your previous credentials.
After you have generated the credentials, log in to your Small-Improvements account as an account administrator. Navigate as administrator to Administration > Integrations > Personio. Under the Configuration tab, enter your Client ID and your Client Secret generated from Personio. Decide if automatic imports should be performed (changes in your Personio account will be automatically applied to your Small Improvements). 
With a click on Import, the employees from Personio are imported into your Small Improvements account.
What data will be transferred?
The following data is synchronized from Personio to Small Improvements:
First Name
Last Name
Status (only active and inactive)
Email
Gender
Position (Job Title)
Employee ID
Personio ID
Office (Location)
Department
Hire Date
Supervisor
What are the costs?
There are no additional costs for using the integration. The cost of using Small Improvements is 7€/User/Month. 
Who do I contact at Small Improvements?
Small Improvements offers a chat for questions on the website. All other questions can also be directed to support@small-improvements.com or +1 415 300 4428.