In this article, you will learn how to integrate Leapsome's software with Personio. In the following, you will get an overview of all necessary prerequisites and instructions for setting up the integration via the Personio employee data API.
What is Leapsome?
Feedback, learning and agile work: Leapsome is the all-in-one platform for 360° & performance reviews, continuous feedback, regular employee surveys and modern target / OKR management. KI-supported, personalized learning recommendations for coworkers help with the personal development in the enterprise. The modular platform makes this possible:
Automated 360° Feedback Meetings & Performance Review, which relieve personnel departments and make processes simple and transparent.
Continuous feedback, regular appreciation and 1:1 meeting management so that employees are continuously supported in their development.
Regular employee surveys to gain data-based insights, e.g. into employee satisfaction.
Agile goal management to define and track corporate, team and individual goals (OKR's) or development goals.
How can I set up the integration of Leapsome and Personio?
Starting with the Essential Plan, you can connect one integration partner of your choice. If you would like to use more than one integration partner, this is possible from the Professional Plan onwards.
To set up the integration of Leapsome and Personio you need the following information from your Personio account:
To get the Client ID and Client Secret, navigate to Settings > API > Credentials. Select Generate new credentials.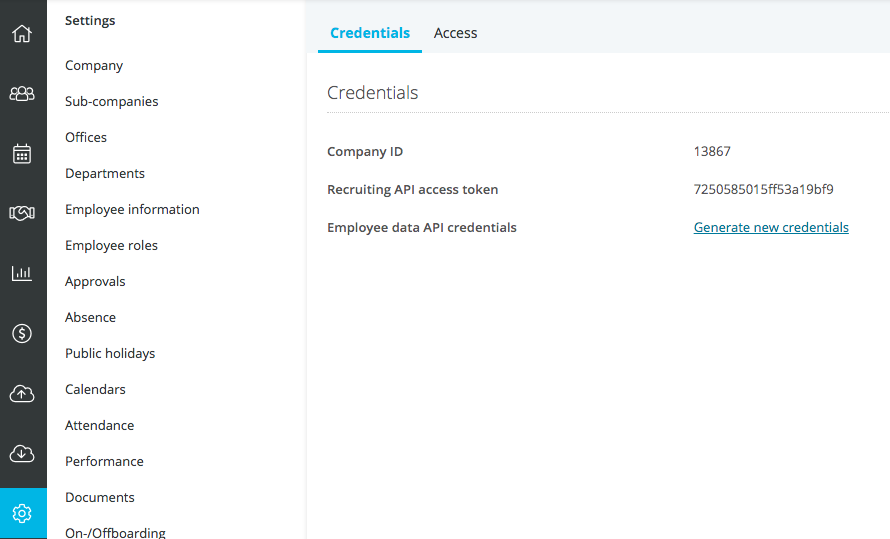 Then the download of a file containing your credentials for the interface starts automatically.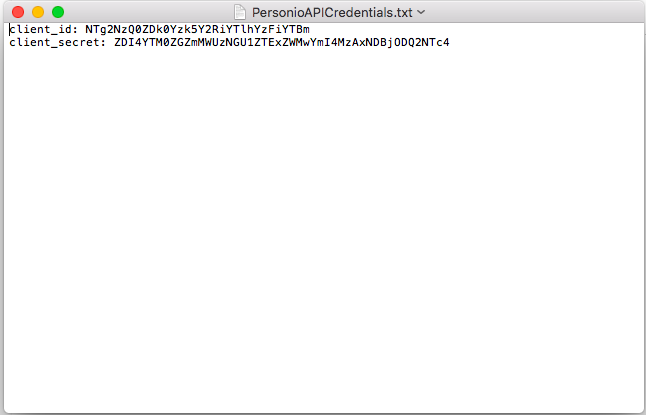 Please note that the Generate new credentials command invalidates your previous credentials.
After you have generated the access data, log into your Leapsome account as an account administrator. Navigate to Admin Settings > Personio user provisioning. Now deposit your Client ID and your Client Secret generated from Personio. With a click on Update & Synchonize the employees from Personio are imported into your Leapsome account.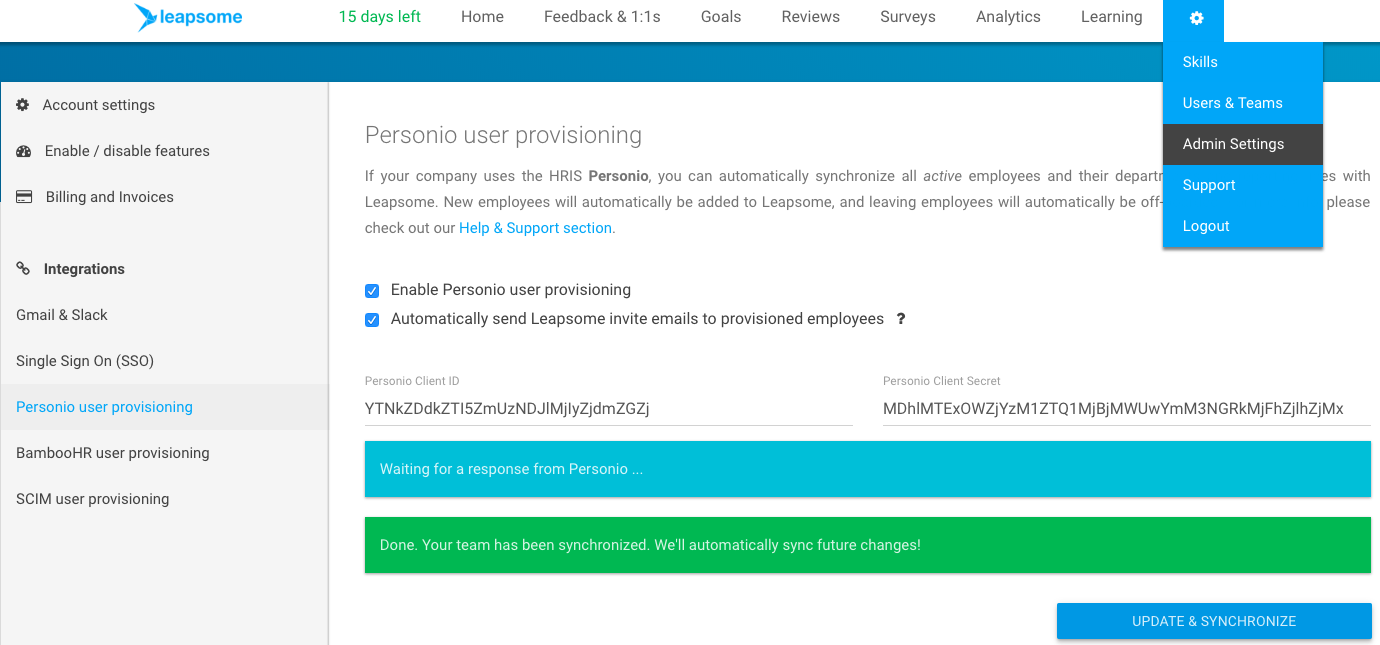 What data will be transferred?
With the integration the attributes first name, last name, email address, supervisor, position and department as well as the status of the employee are transferred to your Leapsome account. In the course of the integration, Leapsome automatically creates employee accounts and sends an invitation email to all active employees after the successful import. If the employees should not be invited directly to Leapsome, you have the possibility to deactivate the automatic invitation by deactivating the checkbox.
After the successful integration, you can see your active employees under Users & Teams in your Leapsome account.
What are the costs?
Leapsome offers, depending on the scope of services, two different packages:
Business - 7€/User/Month
Enterprise - Price on request
Who do I contact at Leapsome?
You can contact Leapsome at support@leapsome.com
Can't find what you're looking for?
We are happy to help you! Just write us a message with your questions and we will get back to you as soon as possible.
Submit a request
Topics of this article