This article explains how you can attach specific tags to candidates. Tags allow you to efficiently identify selected candidates, such as internal referrals, during the recruiting process, independent of the respective position.
Personio offers two ways to create application tags:
Adding Application Tags Directly to the Candidate Profile
Navigate to the desired candidate profile via the candidate list. Click on the Add tag button in the profile header to tag candidates or hide existing tags.
You can do this via the Create new application tag action by assigning a short title to the tag in the input field and choosing a color. Tags that have been created within the candidate profile are also stored globally in the settings and will thus be available for future selection.
You can use the x in the tag to quickly and easily remove any incorrectly assigned tags from the profile.
Under Recruiting > Applications, you can now filter for the desired application tag to obtain an overview of all tagged candidates.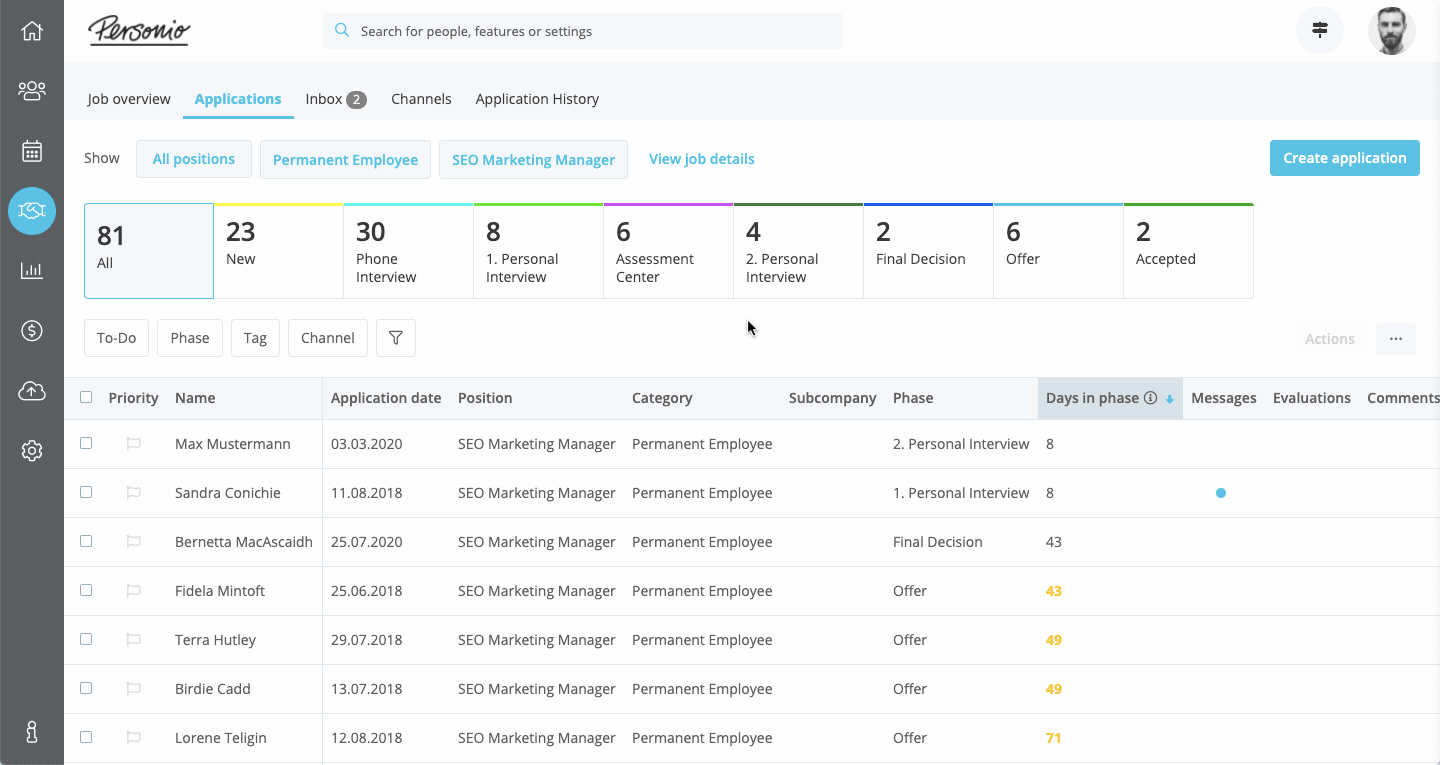 Use filters to more specifically identify a selection of candidates by using an application tag in combination with another attribute.
Managing Application Tags in the Settings
Alternatively, you can manage application tags via Settings > Recruiting > Tags. Use the Add a new tag function to create any number of application tags. You can also define the color in which the tag will be displayed in the candidate profile.