Scheduling attribute changes
This article describes how to schedule future changes in employee attributes such as bank data, address, office, or tax class.
This feature is available to all employees who have been assigned editing rights for the respective section in the employee profile.
To schedule an attribute change in an employee profile, navigate to Personal info. As soon as you move the mouse pointer over a section, the calendar icon appears in the upper right corner.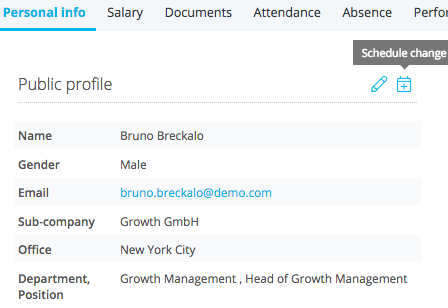 Click on the calendar icon and select the date on which the change is to take effect, choose the attribute you want to change, and fill in the new value of the attribute. Then save your entry.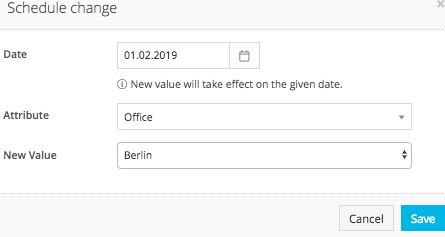 The value that is set to change is now visible under the corresponding attribute and will be automatically updated on the specified date. If you want to change the entry again, you can do so by using the calendar or delete buttons next to the future value change.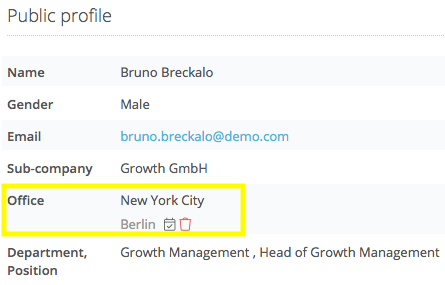 The attribute change will automatically be entered into the employee's History on the specified date.
Can't find what you're looking for?
We are happy to help you! Just write us a message with your questions and we will get back to you as soon as possible.
Submit a request