Personio Career Page: Adding Custom Candidate Attributes
This article explains how to set up custom candidate attributes and how to add them to the application form on your career page. The default application form contains the attributes Name, Email, Phone, and Documents; these are then transmitted to your Personio account. If you would like to collect additional information, such as your candidates' Expected salary or their Desired start date, you can configure these in the settings.
Setting Up Candidate Attributes
First, think about which candidate attributes you would like to request.
Go to Settings > Recruiting > Candidate > Add new candidate attribute to add any number of custom application attributes.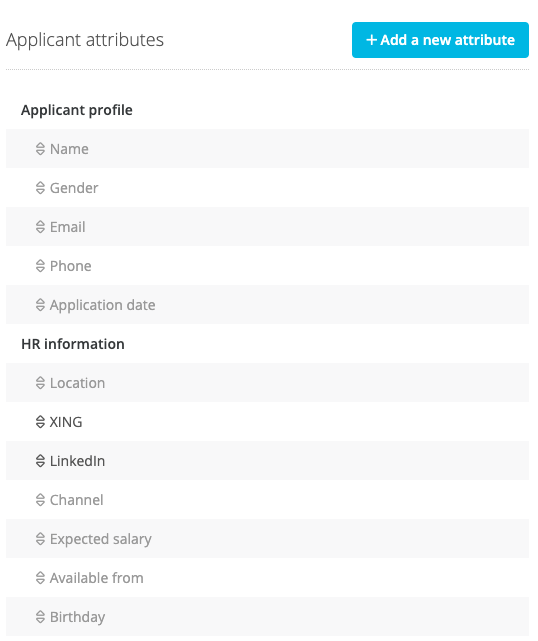 Adding Candidate Attributes to the Application Form
Now you can edit these attributes in the respective candidate profiles. Additionally, you can include them directly on your Personio career page. To do this, go to Settings > Recruiting > Career page settings and select the desired fields for the application form.
A possible application form might look like this:
Can't find what you're looking for?
We are happy to help you! Just write us a message with your questions and we will get back to you as soon as possible.
Submit a request