How can I add customized applicant attributes to my Personio-Jobsite?
The standard applicant form fields are Name, Email, Phone, and Documents. After an applicant fills out the form, all data will be sent to your Personio Account and a new applicant will automatically be created. If you want to get more information from your applicants, like Expected salary or Available from, you can customize these attributes in your account settings.
First, consider which attributes you want to add. Then go to Configure account > Recruiting > Applicants > Applicant attributes. Here you can add all your additional attributes.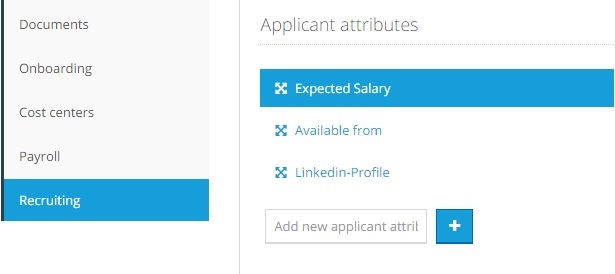 Afterwards, it is possible to edit all those attributes in the applicant profile.
Also, you can add these attributes to your Personio-Jobsite (which you find under https://hostname-jobs.personio.de/). Therefor, navigate to Configure account > Recruiting > Job page and choose your preferred attributes. You can change the order via drag-and-drop.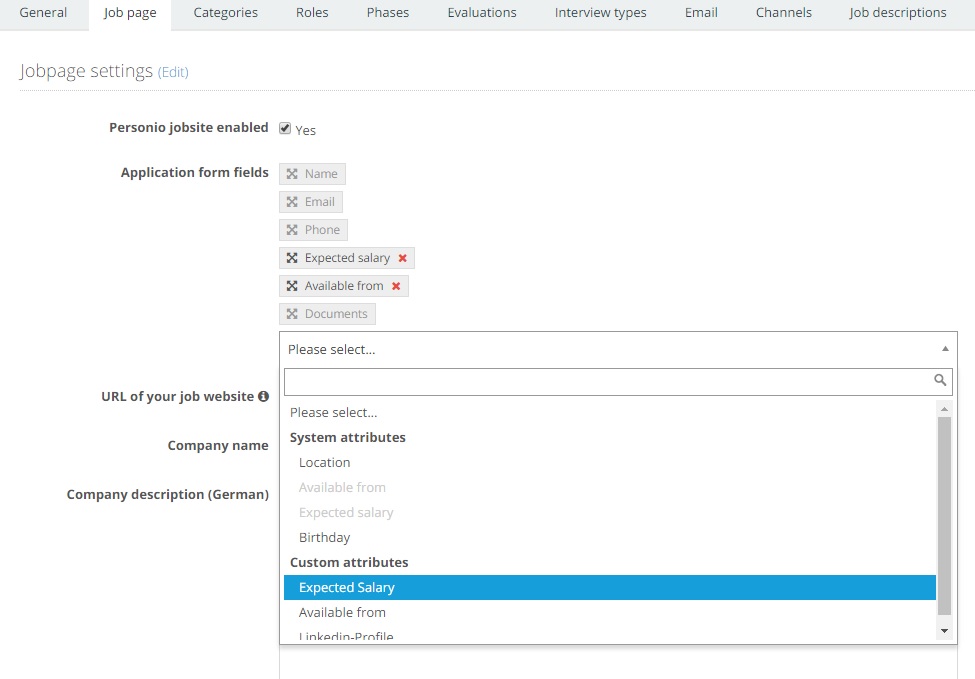 Your customized application form looks as follows: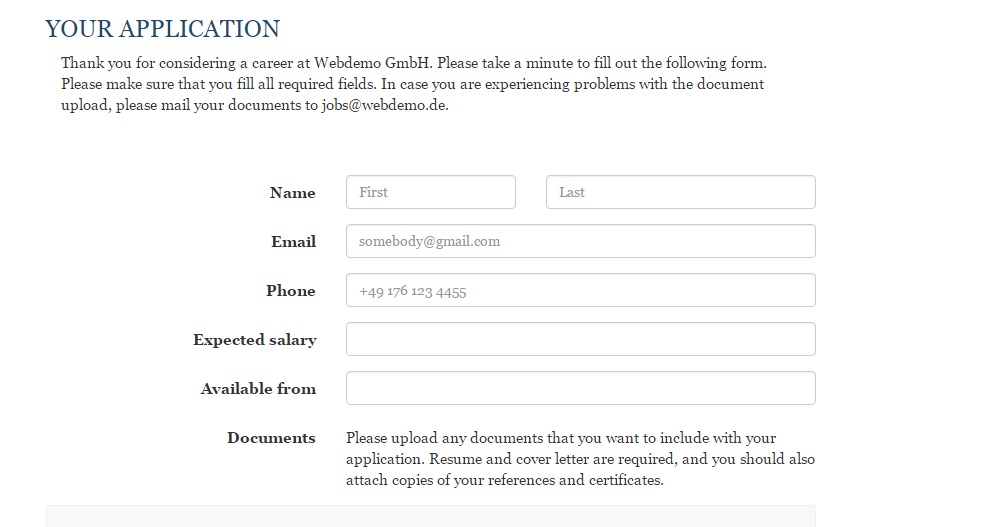 Can't find what you're looking for?
We are happy to help you! Just write us a message with your questions and we will get back to you as soon as possible.
Submit a request