Configuring Sub-Companies
This article explains how to map your complete corporate structure in Personio, meaning that you can easily record all sub-companies and their employees.
You can only map sub-companies if your plan includes this option. For further information on our plans and prices, please click here.
Company Information
Click on Settings > Company > Edit to add your sub-companies to Personio. Clicking the Sub-companies enabled checkbox automatically activates the Sub-companies section in your Settings.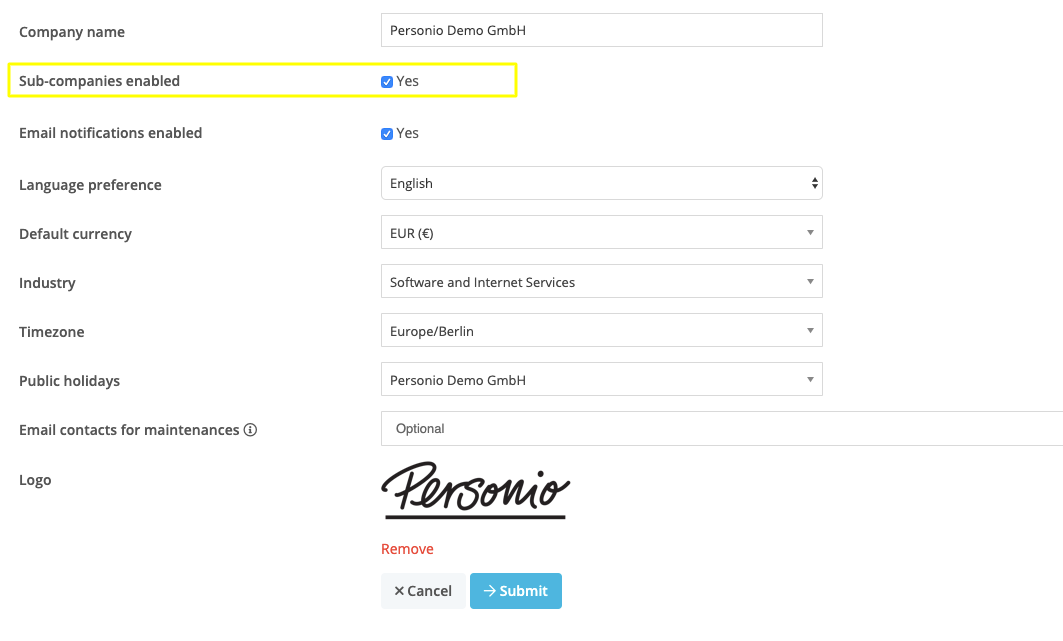 Sub-Companies
Navigate to Settings > Sub-Companies > New sub-company and add any number of sub-companies to your company profile.
Please note that you need to treat the parent company in the same manner as any sub-company and create it in the same manner.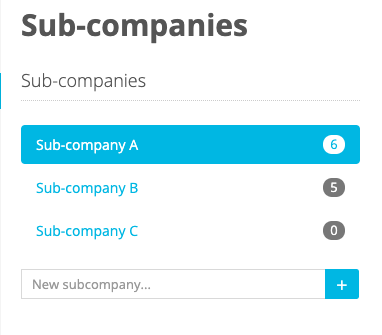 To the right of the company or sub-company name, you'll see the number of active employees registered in Personio for the respective (sub-)company. Click on Edit to change the sub-company's name, or click on the recycle bin icon on the right to delete the sub-company, provided that the respective sub-company does not contain any (active or inactive) employees.
If your sub-companies have offices at different locations, it is recommended that you record their respective offices by navigating to Settings > Offices. Remember to configure and assign a public holiday calendar for each office, as this is important for calculating leave days.
To assign employees to the various sub-companies, please add the attribute Sub-company as an additional column in the Excel template for importing employees, and enter the respective sub-company in this column. Click here for further information on importing employee data.
General Functions
Once you have successfully configured your Sub-companies, you can manage associated data in the various sections of Personio:
The sub-companies where employees work are shown in their employee profiles as a system attribute in the Public profile section.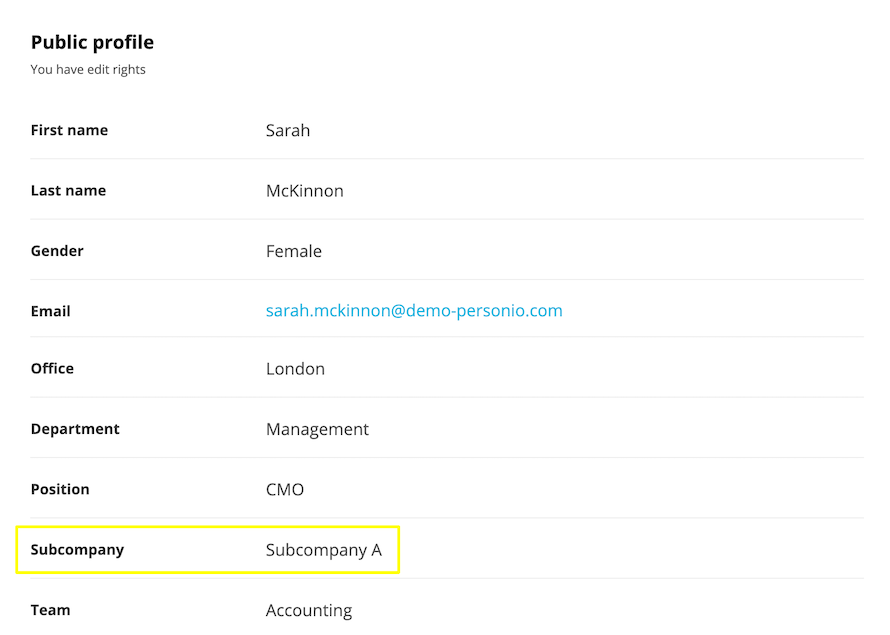 The Employee list can be displayed in the Sub-company column.

Create separate payroll exports for each of your sub-companies. Your sub-companies are automatically separated in preparatory payroll processes. For further information, please click here.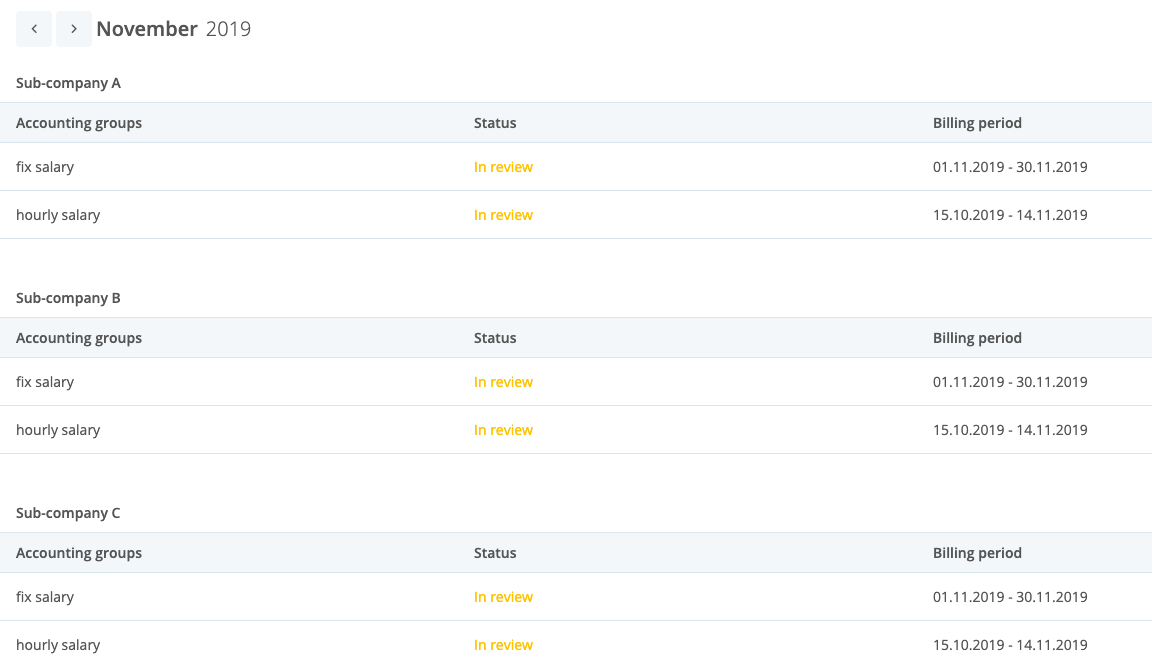 Click on the Orgchart view to have the sub-companies and their employees shown in a clearly structured organizational chart.
Generate separate "Reports" by creating groups or adding filters for specific sub-companies.

You can select the "Sub-company" attribute for any filter available in Personio. This is useful if you wish to assign access rights for a particular sub-company only, for example. Employees with access rights for a specific sub-company can then only access employee data for that sub-company. For further information on access rights, please click here.
Can't find what you're looking for?
We are happy to help you! Just write us a message with your questions and we will get back to you as soon as possible.
Submit a request
Topics of this article