How do I write performance comments?
In Personio you can easily track the progress of your employees by defining targets, writing performance reviews, and scheduling feedback meetings.
In this article you will learn how to create a performance comment.
Create performance comment
Performance comments allow managers and HR staff to create notes about performance that are not visible to employees.
To write a performance review, select the Performance tab in the employee profile.  On the right side under Add performance review, select Performance comment from the drop-down menu and add a date. After you click Add, you can leave a comment.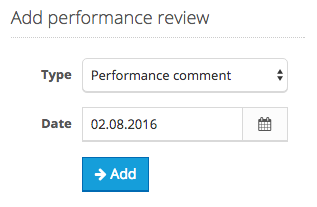 Edit Performance Comments
You can write as many comments as you like and view existing performance comments at any time. In the Performance Overview you can click on an existing comment to edit it.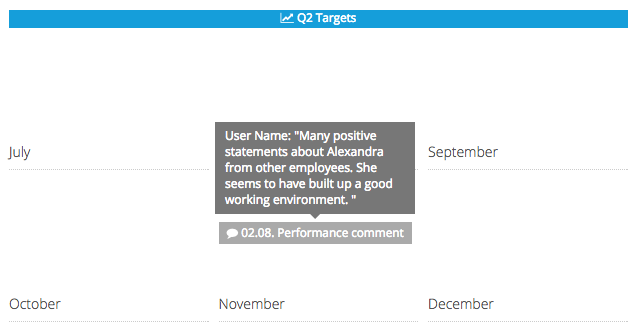 Can't find what you're looking for?
We are happy to help you! Just write us a message with your questions and we will get back to you as soon as possible.
Submit a request