How do I create an automated e-mail confirmation of receipt of applications?
In this article you will learn how to set up an automatic confirmation of email reception in Personio.
Specify receipt confirmation
To set up an automatic email confirmation for applications, navigate to Settings > Recruiting > Categories. Here you can define for each channel whether candidates should receive an automatic confirmation of reception via the online tool and/or directly by email. You can also define a template and the sender's address.
Create Email template
To create an email template for the acknowledgment of receipt, add a new template under Settings > Recruiting > Email.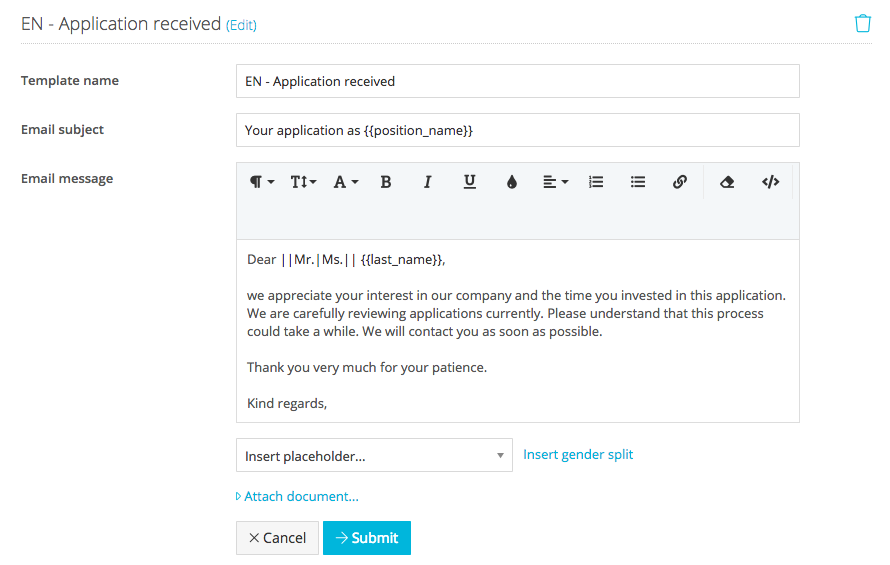 Click here to learn how to create email templates.
Can't find what you're looking for?
We are happy to help you! Just write us a message with your questions and we will get back to you as soon as possible.
Submit a request
Topics of this article