How do I create an automated e-mail confirmation of receipt of applications?
Specify receipt confirmation
To set up an automatic email confirmation for applications, navigate to Configure account > Recruiting > Categories. Here you can define for each channel whether candidates should receive an acknowledgment of receipt via the online tool and/or directly by email. You can also define a template and the sender's address.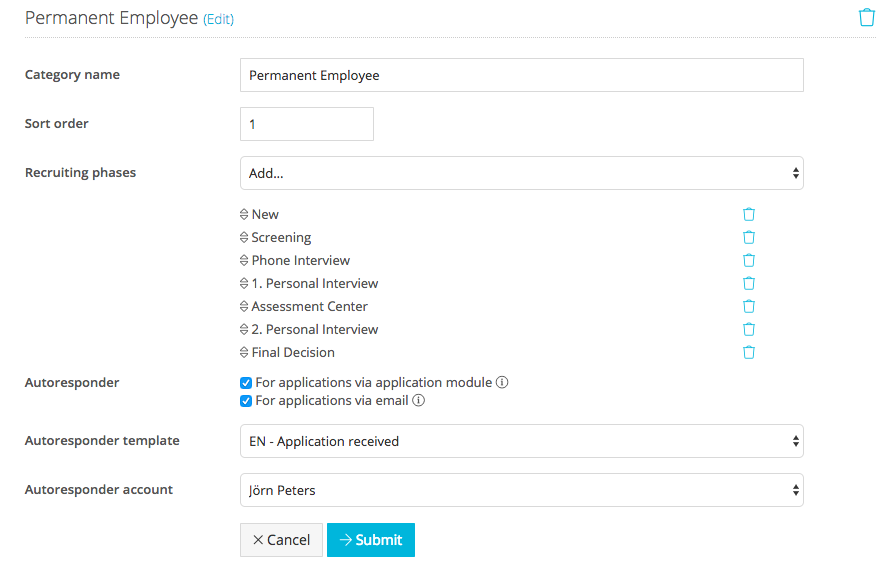 Create Email template
To create an email template for the acknowledgment of receipt, add a new template under Configure account > Recruiting > Email.