Setting up and managing Performance Meetings
This article explains how to create performance meetings, such as development discussions with your employees.
What are Performance Meetings?
Performance meetings can be used to schedule any performance- or general feedback-related meeting between employees in Personio. Scheduled meetings are automatically added to the Events Calendar of each attending employee, and an invitation email notification will be sent to the participants.
Creating Performance Meetings
Performance meetings can be created in the respective Employee's profile > Performance by selecting Create new meeting in the meeting section on the right.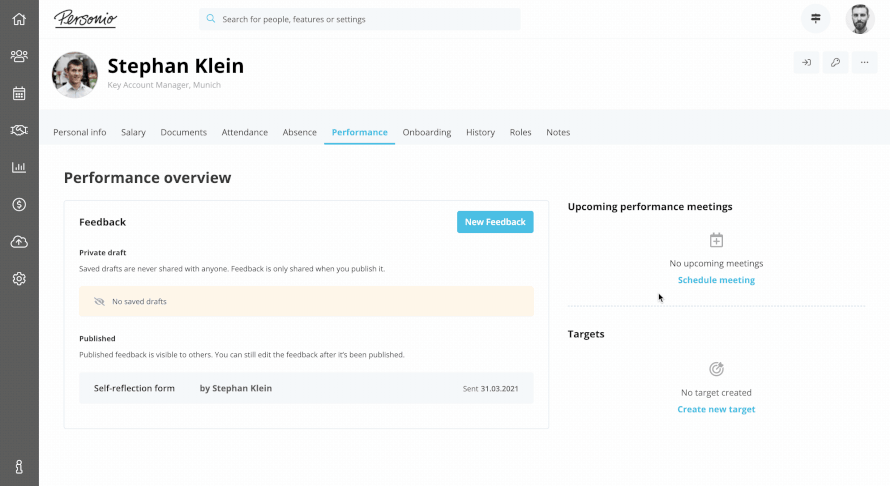 To create the meeting, follow these steps:
Click on Create new Meeting in the Performance tab of the employee you want to create the meeting for.
Add the mandatory meeting details title, date and time as well as additional information like location and a description.

If you want to schedule a remote meeting, you can also add the link under Location so each participant can access it from the meeting details.

Add additional participants who should take part in the meeting. Note that the employee for whom you create the meeting is a mandatory participant and will be added automatically.
Choose a feedback form to add to the meeting agenda. You can only choose feedback that have been published, such as a self-reflection the employee prepared in advance.
Confirm your entries by clicking on the button Schedule.
Note that feedback forms can only be added to a meeting after they have been published. It is also possible to add feedback forms after a meeting has taken place.
After the performance meeting is scheduled, each participant receives an invitation email with the meeting information and an ical link to add the event to their calendar.
In addition, the meeting will be added to each participant's Events Calendar > My calendar. To navigate back to the respective employee's Performance tab, click on the calendar entry.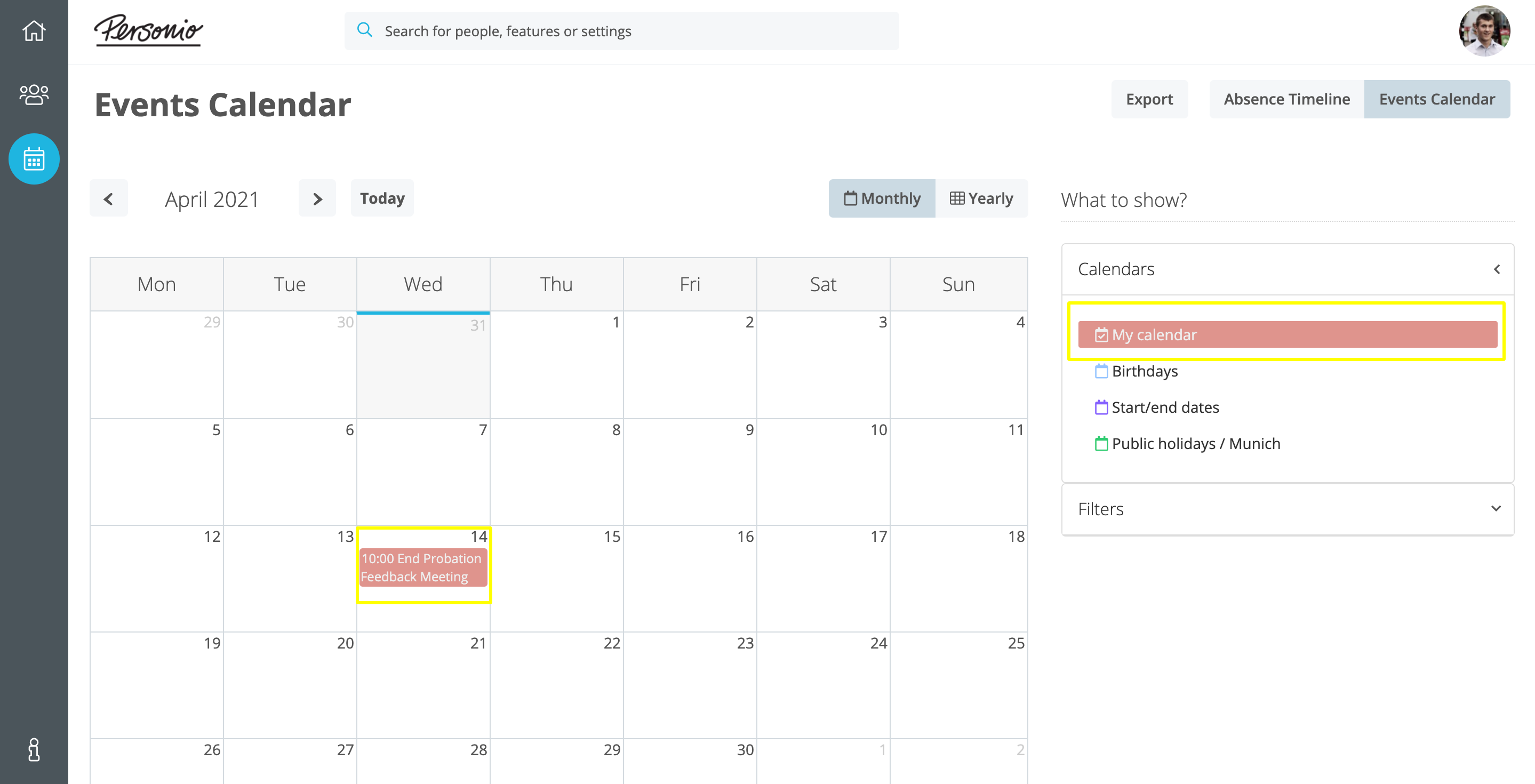 Can't find what you're looking for?
We are happy to help you! Just write us a message with your questions and we will get back to you as soon as possible.
Submit a request
Topics of this article