In this article, you will find out how to track candidates via the channels over which applications are received. Use this function to find out which job boards are suitable for different positions.

Find this information in the Applications tab and in the candidate profile in the Profile tab. In the Applications tab, you also have the option of filtering for specific channels.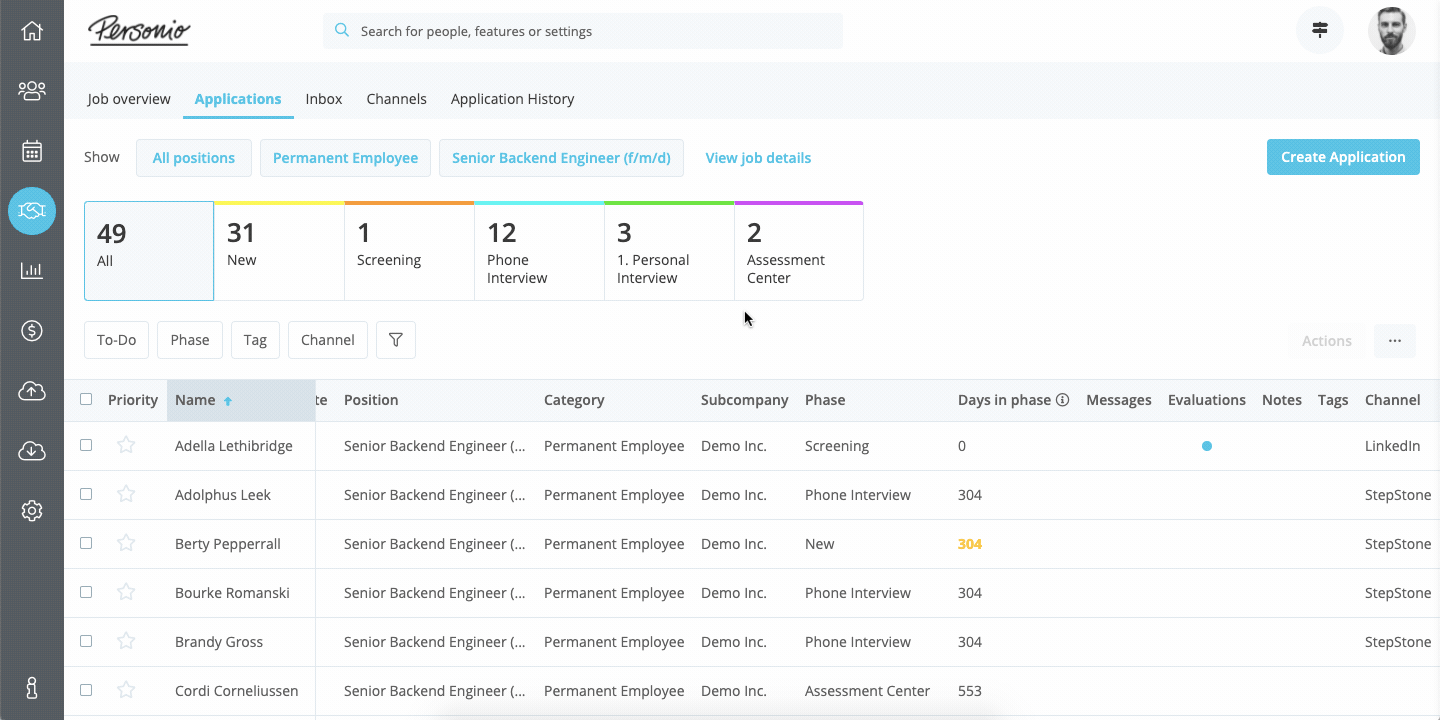 Tracking your recruiting channels allows you to evaluate the performance of your promoted positions. For example, you can do this using the Channels report which has all the relevant data.
URL-based Candidate Tracking
The tracking of candidates is based on the URL of your (Personio) career page as well as the tracking parameter of the respective channel.
If you are using the Personio career page, all links will be automatically generated.
If you are using your own career page, you will only be able to use tracking links after entering the link to your own career page, directly in the Promote tab. To access the Career page link section, go to Recruiting > Position's title > Promotion and click on the pen icon next to the Career page links. There, you can enter the link to the job description and the link to the application form.
When an application is received, the channel it was received from is then automatically displayed in the candidate profile.
For more information on how to set up channels and use the tracking links, have a look here.
Position Performance
You can see which channel is most effective for your open positions by looking at the position details in the Channel performance section. The pie chart, which is automatically updated as new applications for the position come in, clearly shows which channels applications are received through.
In the Stage section, you can filter the report to find out, for example, if candidates from certain channels tend to progress further through the application process than those from other channels.
The bar chart on the right provides an overview of the number of Applications recently received for the position. You can choose to have the chart display the values for a period of four or eight weeks.