How do I set up an email signature?
You can set up your email signature in your personal settings.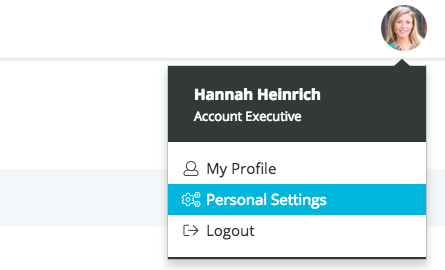 Under Email > Email preferences click on Edit and enter your text into the available content box.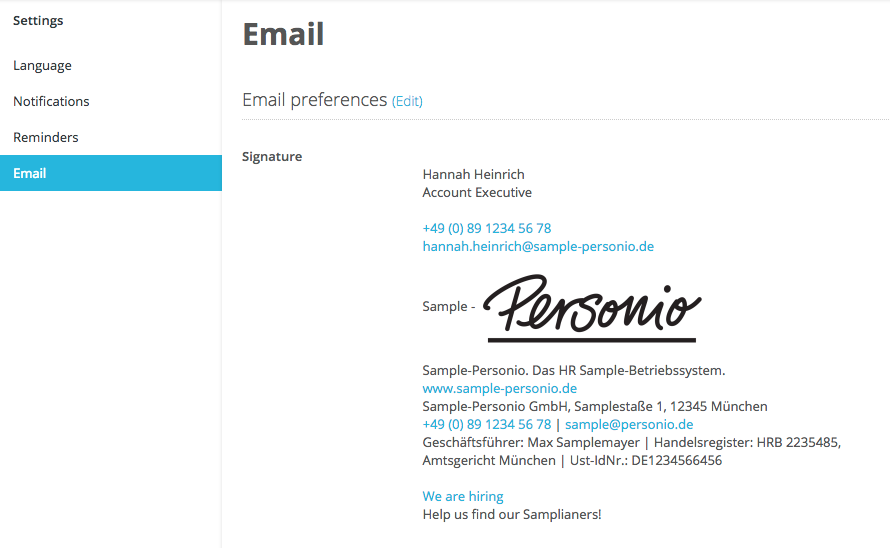 To insert pictures and HTML content, learn more here. 
Can't find what you're looking for?
We are happy to help you! Just write us a message with your questions and we will get back to you as soon as possible.
Submit a request