In this article you will see how to integrate Personio into Loop Now. Below you will find an overview of all necessary prerequisites and instructions on how to set up the integration using the Personio Employee Data API.
What is Loopline?
Loopline Systems offers companies an easy-to-implement cloud solution for agile control of OKRs, feedback, performance management and employee development. The SaaS solution focuses on high-quality feedback, individual potential development and employee satisfaction as well as agile objective management. Because every development starts with constructive feedback! Loopline actively supports customers during the implementation of the tool.
Loop Now is intuitive to use, as evidenced by the high usage rate of our customers' employees. With Loop Now you can put your employees in the foreground and at the same time noticeably reduce the effort for HR and executives.
How can I set up the integration of Loopline and Personio?
Starting with the Essential Plan, you can connect one integration partner of your choice. If you would like to use more than one integration partner, this is possible from the Professional Plan onwards.
To set up the integration of Loop Now and Personio you need the following information from your Personio account:
To get the Client ID and Client Secret, navigate to Settings > API > Credentials. Select Generate new credentials.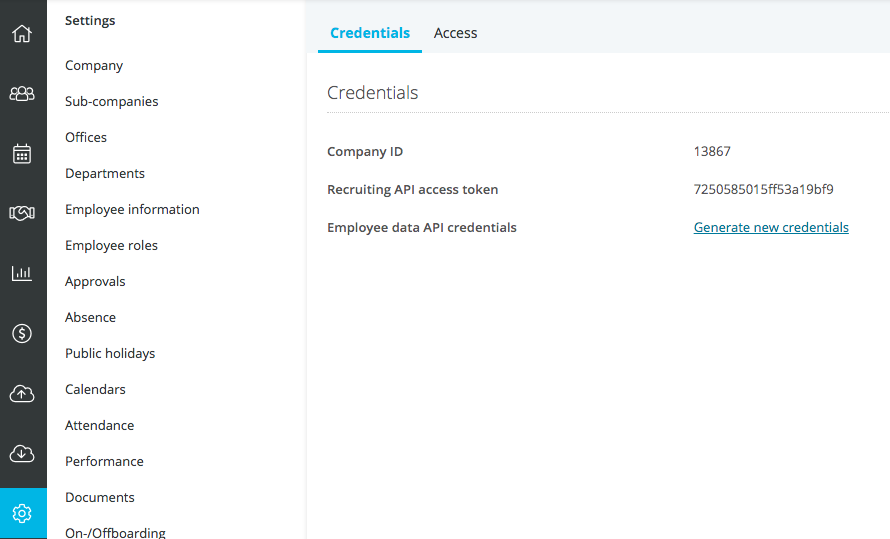 Automatically starts the download of a file that contains your access data for the interface.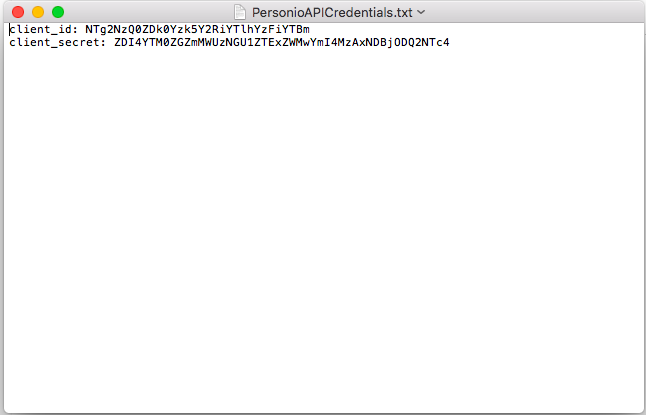 Please note that with the command Generate New Credentials your existing credentials lose their validity.
After you have generated the access data, log in to your Loop Now account as account administrator. Navigate to Company Settings > scroll down and select the Personio configuration from the list. Now enter your generated client ID and client secret and save. Click on Start Import to import the employees from Personio into your Loop Now account.
Please find below two screenshots that visualize the described procedures in Loop Now:
What data will be transferred?
With the integration the attributes first name, last name, e-mail address, supervisor and position are transferred to your Loopline account. During the integration process Loop Now automatically creates employee accounts.
What are the costs?
Loop Now costs 7€ per user per month with a minimum contract period of one year. The minimum price is 280€ per month. If you are interested, you can always arrange a demo appointment with her.
Who do I contact at Loopline?
Contact Navina Nauta at contact@loopline-systems.com or call +49 (0) 30 208 483 812
Can't find what you're looking for?
We are happy to help you! Just write us a message with your questions and we will get back to you as soon as possible.
Submit a request