In this article, you will learn how to integrate Loopline's software with Personio. In the following, you will get an overview of all necessary prerequisites and instructions for setting up the integration via the Personio employee data API.
What is Loopline?
Loopline Systems offers companies an easy-to-implement cloud solution for controlling feedback, performance management and employee development. The SaaS solution focuses on high-quality feedback, individual potential development and employee satisfaction. Because every further development starts with constructive feedback! Loopline actively supports customers in the implementation of the tool.
Loopline is very easy to use, which is proven by a high usage rate on the part of our customers' employees. With loopline you put your employees in the foreground and noticeably reduce the effort for HR and executives.
How can I set up the integration of Loopline and Personio?
To set up the integration of Loopline and Personio you need the following information from your Personio account:
To get the Client ID and Client Secret, navigate to Settings > API > Credentials. Select Generate new credentials.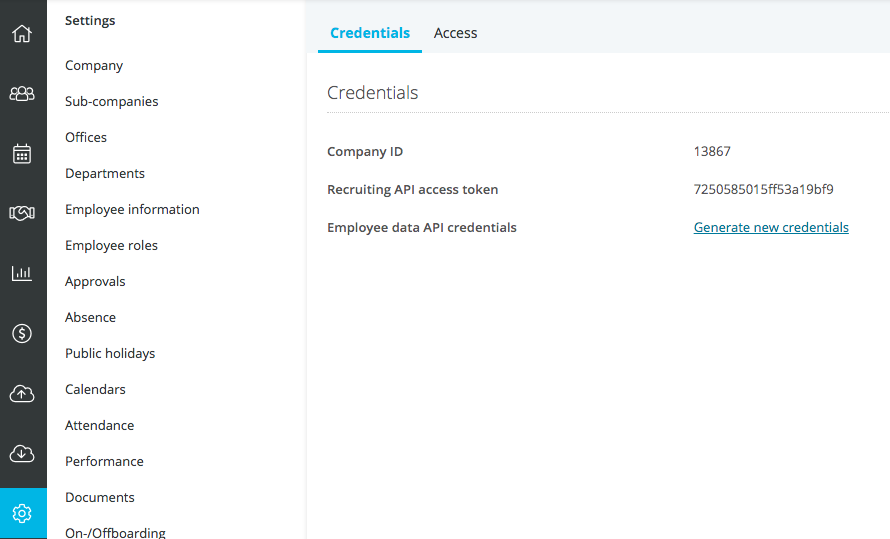 Then the download of a file containing your credentials for the interface starts automatically.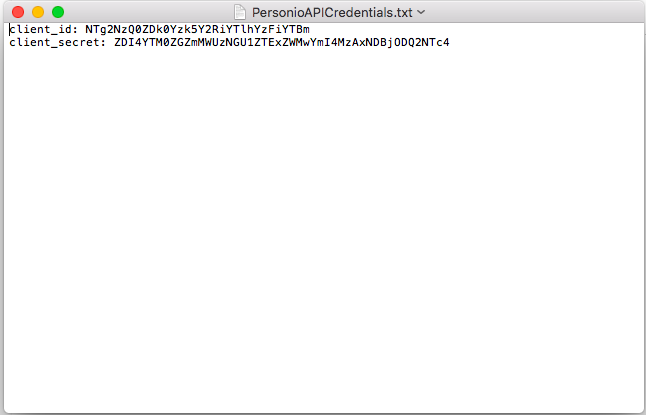 Please note that the Generate new credentials command invalidates your previous credentials.
Once you have generated the access data, log in to your Loopline account as an account administrator. Navigate to Admin Settings > API and Integrations and select Personio Configuration from the list. Now enter your Personio generated Client ID and your Client Secret. With a click on Create integration, the employees from Personio will be imported into your Loopline account.
What data will be transferred?
With the integration, the attributes first name, last name, e-mail address, supervisor and position are transferred to your Loopline account. During the integration, Loopline automatically creates employee accounts and sends invitation e-mails to all active, transferred employees. If you do not want to invite your employees directly to Loopline, you can deactivate their automatic invitation via a checkbox.
What are the costs?
The prices for Loopline depend on the size of your company and the duration of the contract. Loopline costs 6€ per user per month with a minimum contract duration of one year. The minimum price is 240€ per month. For further information, please contact Loopline directly.
Who do I contact at Loopline?
You can contact Loopline at contact@loopline-systems.com or call +49 (0) 30 208 483 812.