Step 11: Configuring Document Templates
This article explains how to store individual document templates in the system. Using these templates will save you a lot of time and effort in your everyday workflows. This is because templates include useful placeholders that are automatically filled with the corresponding employee data whenever the template is assigned.
Creating Document Templates
Store document templates in Personio and use them as a basis to generate employee-specific documents by inserting placeholders, gender variables and text blocks for selection. To create a document template, you need a word processing application. Personio supports templates that have been saved as documents in MS Office or OpenOffice. For detailed information on how to create document templates, click here.
Please note that only Google fonts can be displayed correctly in the document preview. When other fonts are used in a template, the preview may be distorted.
To store the completed document in Personio, go to Settings > Documents. First click on Add template. Select a document category and the document language, and name the template. Then upload your Word or OpenOffice document.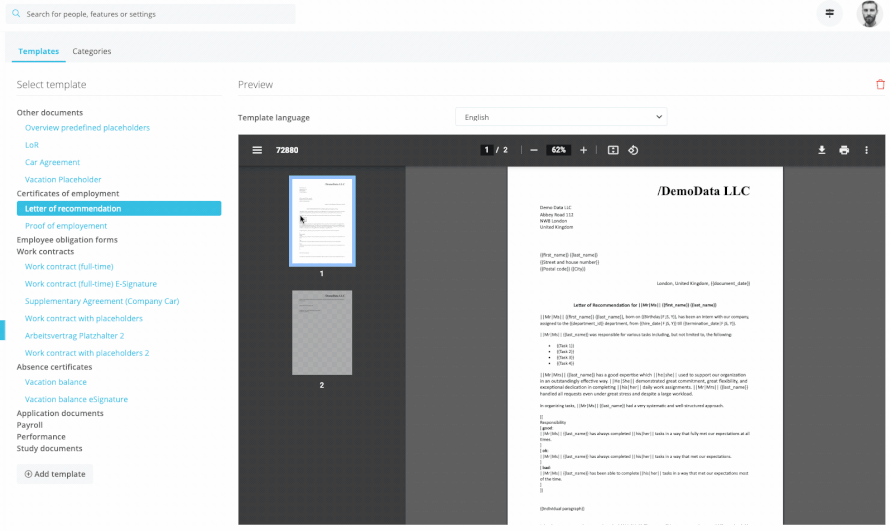 Allocating Document Templates
To populate a document template with a specific employee's data, first navigate to the employee's profile and select the Documents tab. Start configuring the document by clicking on the button New from template to select the desired document template.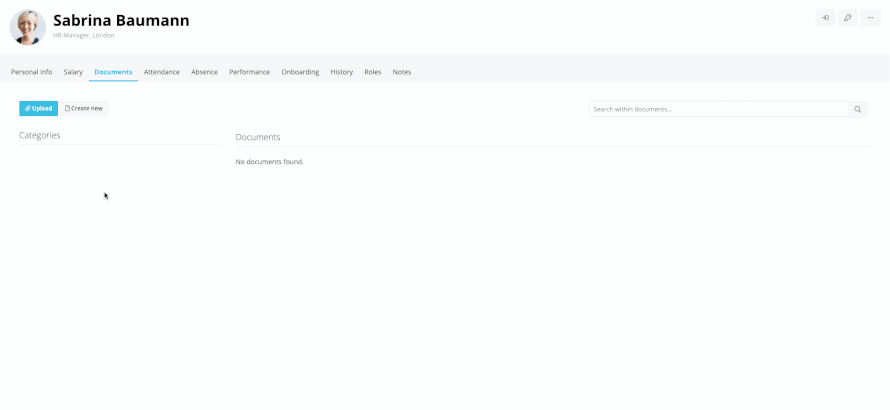 On the left of the next screen, you will see a list of all available placeholders and your customized text blocks for selection. This is where the data can be reviewed and added to as required. A preview of the final document is displayed on the right of the screen. You can save the document either in the original format or as a PDF.
The document you have generated can now be accessed in Personio under the relevant employee's documents, depending on the access rights.
Topics of this article