Scheduling a Leave Period
This article describes how you can create and configure long-term absences such as, for example, parental leave or sabbaticals.
There are other rules for maternity protection; you can find more specific information here.
Scheduling a Leave Period
In the respective employee profile, navigate to Schedule leave via the top right button with the three dots.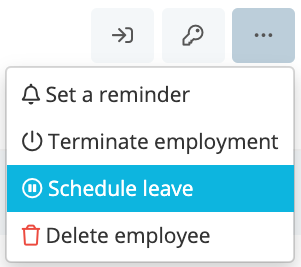 Enter the Beginning and the End of the leave period, as well as a Comment. The status of the employee will be automatically changed to Leave for the defined time period. At the end of the leave period, the employee's status will be automatically set to Active.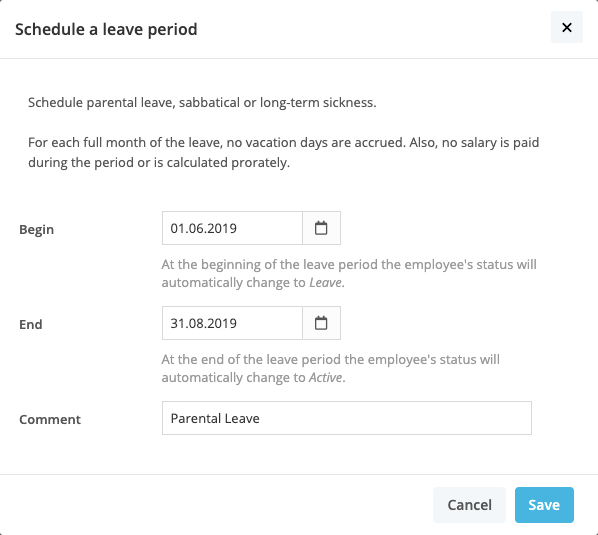 The leave, along with the respective time period and the comment, will be displayed in the employee profile under HR information.

Logging Absences in the Calendar
In the employee profile under Absence, add the time period to the respective absence type. This assumes that the absence type has already been created in the account configuration. You can learn more about the configuration of absence types here.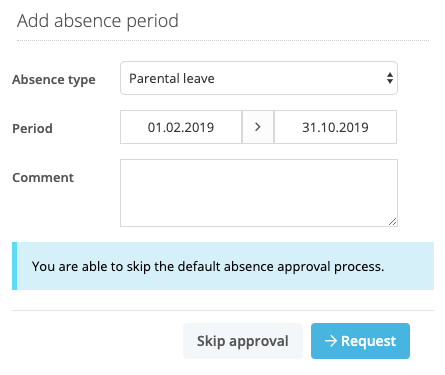 Now view the absence 'parental leave', for example, in your calendar.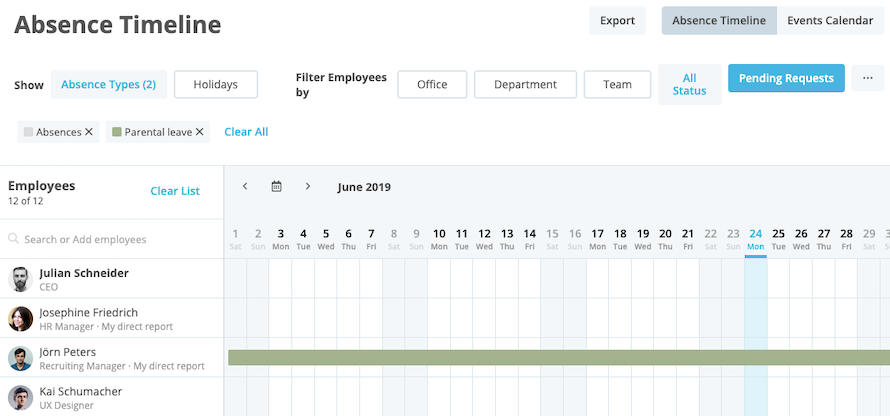 Salary Payments
For the entire duration of the leave, either no salary or other compensation type will be paid, or they will be calculated prorately if the start or end date of the leave occurs in the current month.
Enter the type of prorate salary calculation you would like to use in Configure account > Salary & Payroll: 'with 30 days of the month' or 'with all days of the month'. You can find further information on prorate salary calculation here.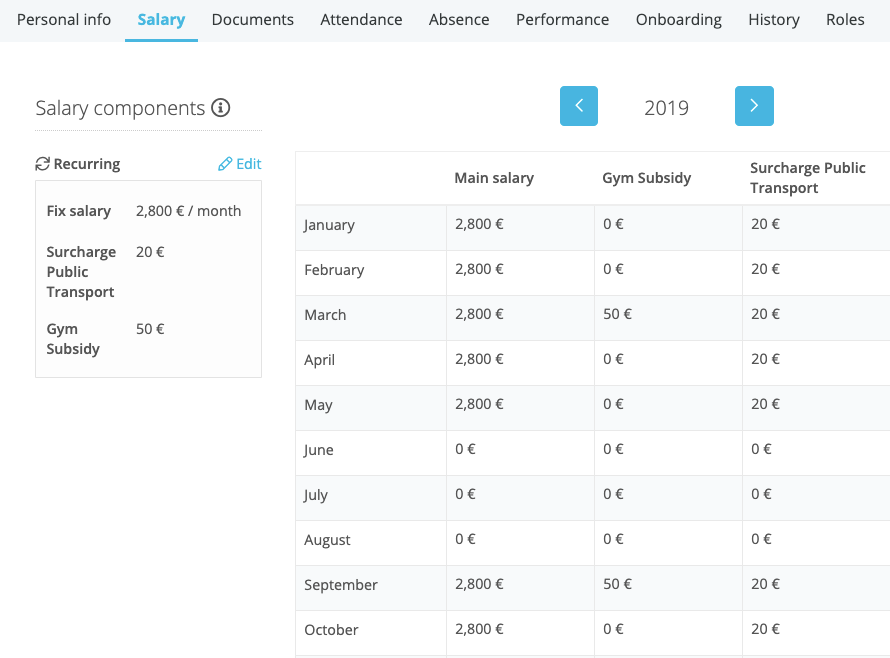 Calculating Leave Entitlement
For every full month of leave, employees' leave entitlement will be automatically reduced.

Payroll Export
If necessary, view the following columns in payroll: 'Job pause start', 'Job pause end', 'Job pause comment'. In account configurations, navigate to Salary & Payroll and edit the Payroll export attributes. Navigate to Save to finish the process.

The respective attributes will now be displayed in payroll export.

Can't find what you're looking for?
We are happy to help you! Just write us a message with your questions and we will get back to you as soon as possible.
Submit a request