Assigning and Managing Onboarding Processes
This article explains how you can assign onboarding templates to individual employees and manage the templates you have assigned.
Assigning an Onboarding Template
Navigate to the Onboarding tab in the relevant employee's profile and select one of the onboarding templates you have previously created.
Once you have allocated a template, a list of all required onboarding steps is displayed, together with their relevant deadlines and statuses. If you want employees to see only the steps they are responsible for, make sure to leave the View access right in the Onboarding section deactivated. For further information on access rights, please click here.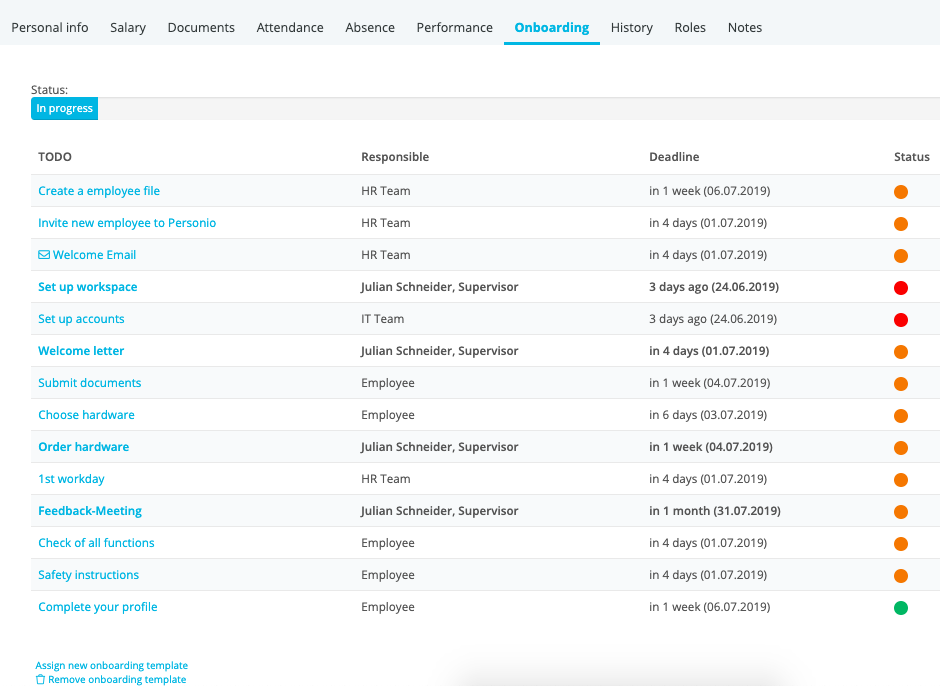 Note that once you have assigned an onboarding template to an employee, they will receive notifications regarding pending tasks (see Notifications About Onboarding To-Dos).
Please note that the status and information stored in a template are deleted if you delete or reassign the template.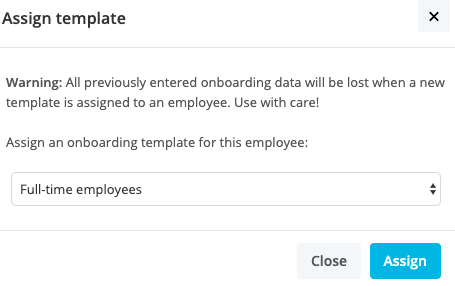 Notifications About Onboarding To-Dos
Seven days before a deadline expires, Personio sends all employees responsible for an onboarding step a first notification email and creates a relevant to-do in their Personio home section. Another email reminder is sent two days before the deadline expires, and persons responsible for overdue onboarding to-dos receive daily email notifications from Personio.

Managing an Onboarding Template
Employees complete the steps of an onboarding template they are responsible for. Once an onboarding step has been completed, the responsible employee can click on the green Mark as completed button to update its status.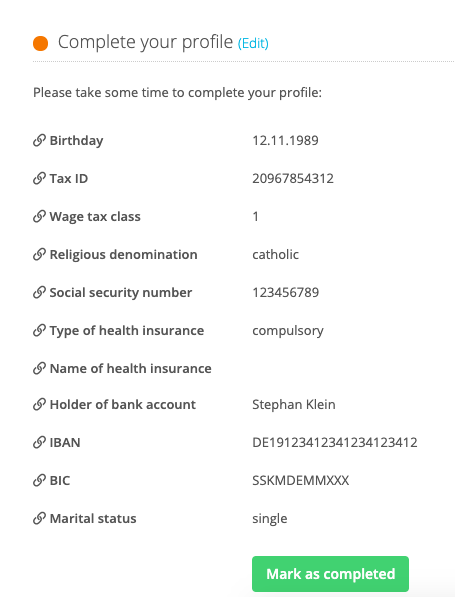 The following four statuses are available in the onboarding list: Pending and delayed (red), Pending on-time (yellow), Completed (green) and Skipped (grey).
Onboarding steps can be saved any number of times until the entire process is completed. Note, however, that steps can no longer be edited once they have been marked as Completed in the onboarding template.

Employees with Edit permissions for the Onboarding section can click on the status to mark individual steps as Skipped or Completed.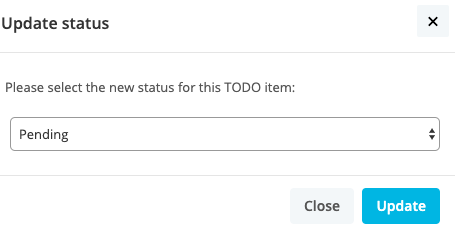 Can't find what you're looking for?
We are happy to help you! Just write us a message with your questions and we will get back to you as soon as possible.
Submit a request