Best Practice: Recruiting Roles
In this article, you will find an overview of recruiting roles that have proven useful. For more information on how to define recruiting roles in Personio in a way that allows you to involve individual employees in the recruiting process, please click here. 
Recruiter
Recruiters are responsible for entire job advertisements and applications received in response. This role is therefore given full access rights.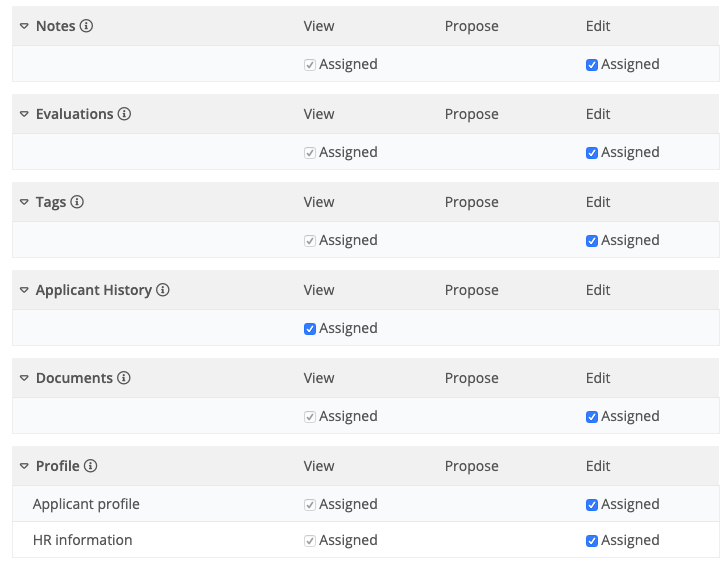 Line Manager
Employees in this role should be able to perform administrative tasks associated with the recruiting process, such as maintaining candidate data and corresponding with candidates. This role is therefore given limited access rights.
HR Manager
This role is responsible for managing job postings. As the role holders are not involved in the further application process, they are only given access to elements that could be relevant to updating and adjusting job postings.
Managing Director/CEO
This role is given full viewing access, but not editing rights. Notifications are deactivated. This way, we ensure that recruiting activities are fully transparent without actively involving the respective role holders.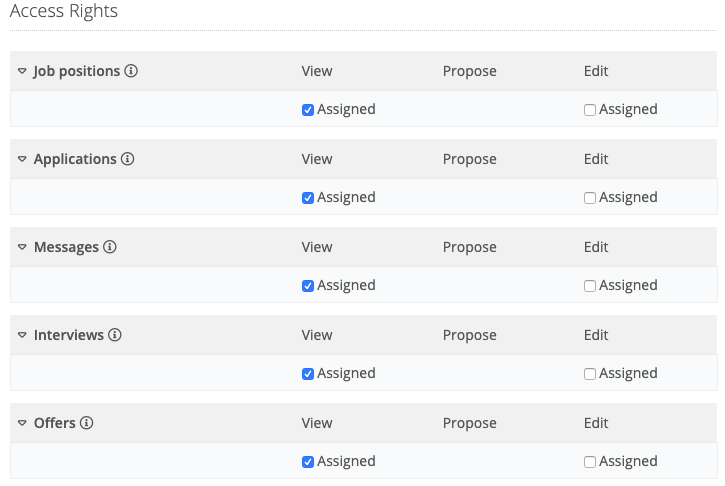 Interviewer
We have created the Interviewer role as the one with the fewest privileges and use it in the recruiting process to inform employees about candidates or to seek feedback.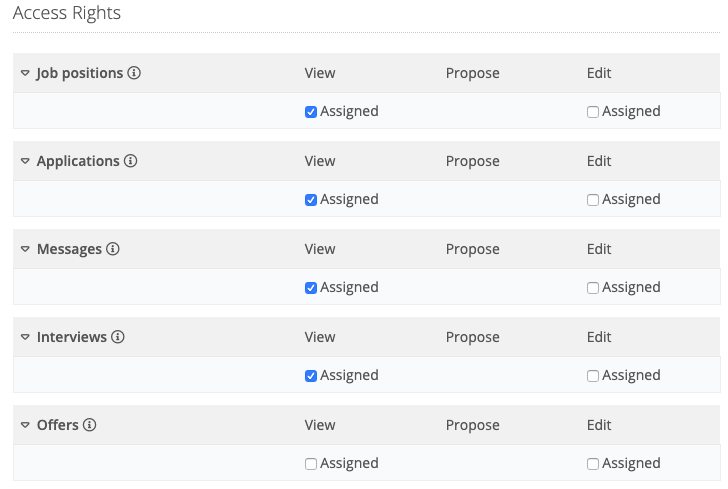 Click on Add new recruiting role… to create any number of additional roles as required.
Can't find what you're looking for?
We are happy to help you! Just write us a message with your questions and we will get back to you as soon as possible.
Submit a request
Topics of this article